Night of the Ghoul de Scott Snyder et Francesco Francavilla prévu pour 2023 chez Delcourt

Parce que parfois, une bonne nouvelle n'arrive pas seule, c'est dans la foulée de l'annonce de l'option pour le cinéma mise sur Night of the Ghoul, le titre d'horreur de Scott Snyder et Jock chez ComiXology Originals (et Dark Horse en version papier), que l'on apprend que le titre sera assez rapidement disponible en VF - et si vous suivez attentivement nos colonnes, l'éditeur en charge ne vous surprendra pas.
Toujours plus de Snyder chez Delcourt
N'oubliez pas : c'est au cours du printemps 2022 que Delcourt et ComiXology Originals annonçaient leur deal d'exclusivité, afin que les titres de la plateforme de lecture numérique soient apportés en VF par chez nous. Ceci inclus les huit séries lancées par Scott Snyder sous ce label, dont le Démons doit être le premier représentant en début d'année prochaine. Sur ses réseaux sociaux, comme il en a la coutume, le directeur de collection a annoncé que Night of the Ghoul fera également partie du programme de publications de Delcourt pour 2023.
Night of the Ghoul nous parle de Forest Inman, un fan de films d'horreur obsédé par "Night of the Ghoul", un film tourné en 1936 et qui aurait du être le film le plus effrayant jamais tourné, si ce n'est que toute l'équipe de production a été victime d'un incendie meurtrier à l'époque de la fin du tournage, faisant que la plupart des bobines du long-métrage ont disparu dans les flammes. Mais lorsque Inman récupère ce qu'il pense être des images du film maudit, il s'embarque dans une quête qui va lui faire comprendre (à ses dépends) que Night of the Ghoul n'est pas qu'une oeuvre de fiction, et que la goule qui en est le sujet pourrait être bien réelle. La mini-série a forcément pour elle les sublimes planches de Francesco Francavilla, artiste né pour illustrer des bandes dessinées d'horreur vintage, avec ce rapport intéressant de la réalité à la fiction et de l'oeuvre maudite, un thème assez classique ici revisité.
Pas de date de sortie pour le moment, mais on gardera donc l'oeil sur le planning 2023 de Delcourt pour vous faire part, dès qu'on le saura, de la sortie de cet album. L'éditeur aura au moins le choix avec tout un tas de couvertures plus jolies les unes que les autres.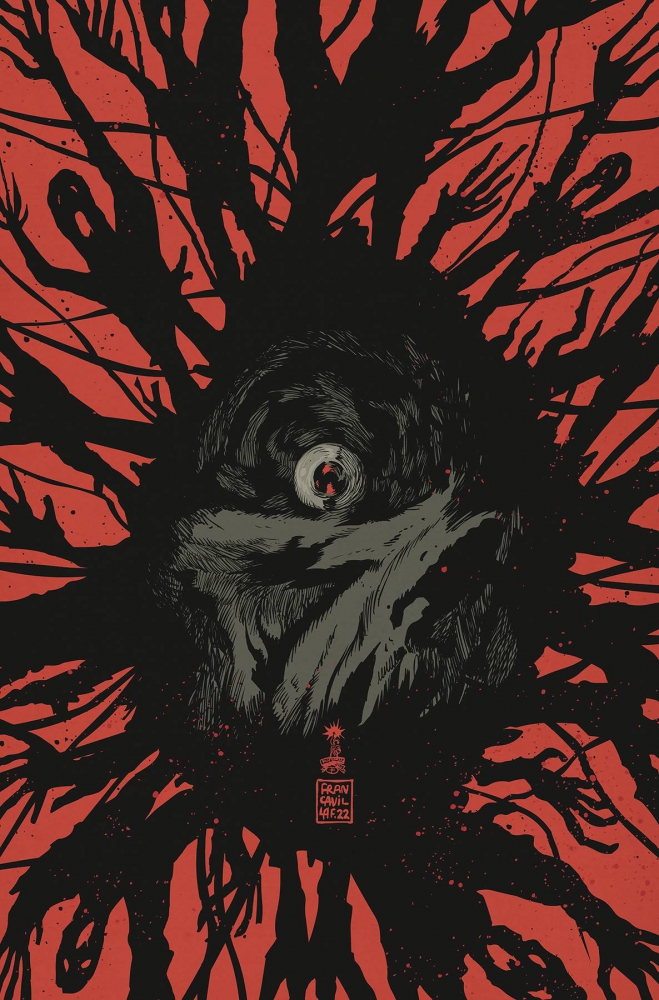 * This article was originally published here