Small vs. large VFX studios — what are the main differences?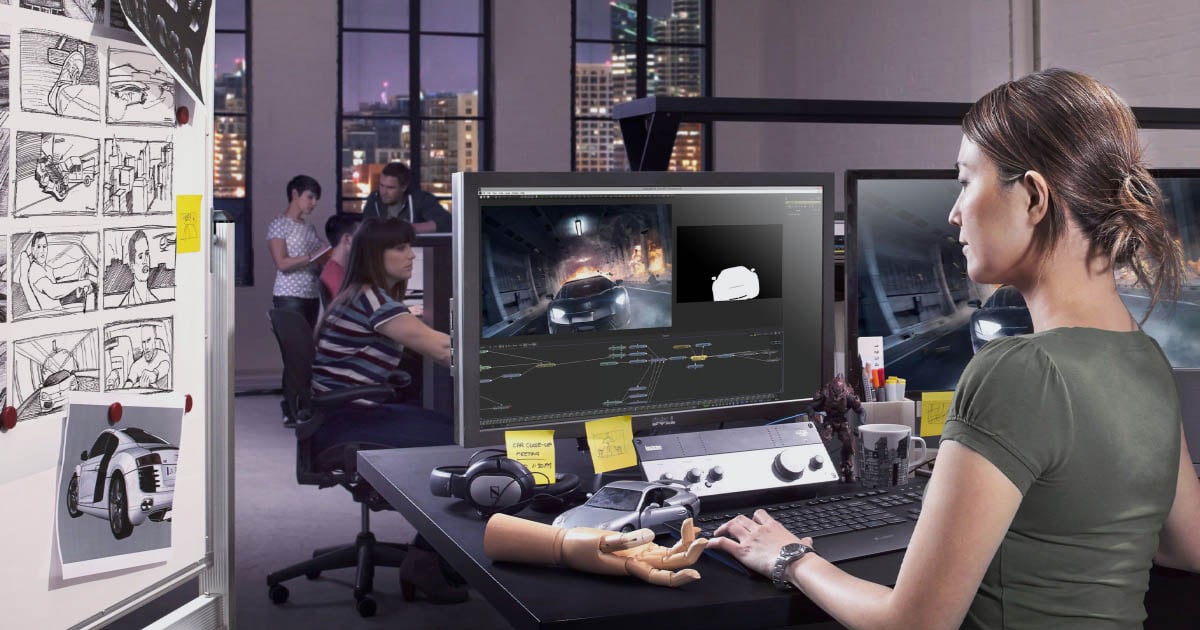 The VFX industry has both large and small studios. Each offers emerging artists slightly different opportunities, so how do you decide? Should you aim for the big studios with recognizable names or the smaller studios that may allow for more creative input?
Whether you're a visual effects artist, animator, digital painter, or 3D modeler, it's important to weigh your options carefully before determining where you'd like to work in the competitive industry of film and television.
We examine some of the common features of smaller versus larger VFX studios including personal accounts from Career Development Manager and industry veteran, Maxine Schnepf, to help you make a more informed decision.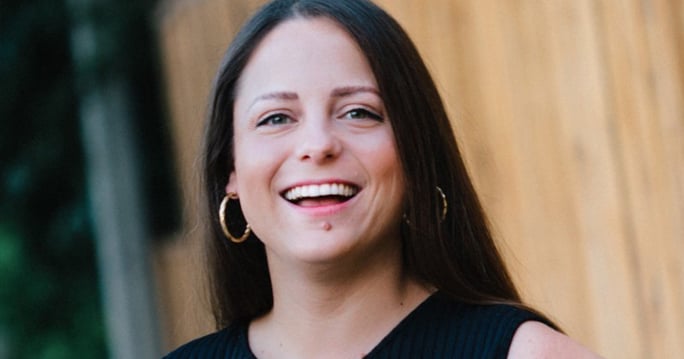 CG Spectrum's Career Development Manager has worked at larger studios like Technicolor and Mr X (now part of MPC) and smaller studios like Reactiv Post. Read her interview about breaking into the VFX industry for more great advice.
Work culture at smaller VFX studios
Get to know all team members well
If you are someone who thrives on strong social connections and a workplace with a tight-knit community, smaller studios are known for this type of team atmosphere.
You'll likely get much closer with teammates working in a small studio. At larger studios, while I got to know my core team pretty well, I felt I wasn't familiar with many people in other departments because I wasn't directly involved with them. [Maxine Schnepf]
The physically more intimate space of smaller VFX studios (if you're not working remotely) often means there is a higher chance of co-mingling between departments, giving you a better understanding of the VFX pipeline and how other departments and artists work.
A smaller team does mean fewer people to network with. However, if your studio collaborates with other companies, you might have opportunities to network with their team and expand your reach that way.

Access one-on-one time with your supervisors/mentors
Smaller studios have fewer staff members, which can allow you to have more one-on-one time with your superiors and artists you look up to.
With fewer projects on the go, people often have more time to talk through processes with you—learning tips and tricks directly from experts doing the job you would like to aspire towards.
Ben Macchiano's latest showreel demonstrating work he did while studying the Nuke Compositing Course as well as new tasks he's done since graduating while working at the smaller VFX studio, Artjail.

Better work-life balance
A more relaxed work environment and a better work-life balance is more achievable at smaller studios due to less demanding clients and/or fewer projects on the go.
At smaller studios, you probably won't get to work on the most VFX-heavy sequence of the next big Marvel film, but you will be more likely to make it home in time to play after-work-sport with your mates or have dinner with your family. Keep in mind, though, that smaller studios still have deadlines and can still require overtime!
Work culture at larger VFX studios
More people to network with and learn from
At a larger studio, you may not get as much one-on-one time with your supervisors, but there will be a larger pool of amazing artists from whom you can learn new things while you grow your network—gaining potential connections that could lead to future job opportunities and collaborations.
[featured]
More structure in daily and weekly tasks
With more staff and bigger facilities comes the need for more structure and procedures, which is great for people who thrive on routine.
I found that working at a big studio was fairly repetitive. I knew what to expect each week, and there weren't many surprises. I had recurring weekly meetings and was also responsible for completing specific tasks on certain days each week. [MS]
Dailies need to be started and completed on time because other shows will be booked straight after, which can result in limited feedback time. Also, depending on deadlines, different shows will be given different render priorities and your shots may take longer to come off the farm.


Bigger budgets
At larger VFX studios, bigger budgets often lead to more office perks such as catered meals, on-site gyms, and fun events like fancy film wrap parties and special screenings. You may also be privy to extra training sessions and talks from experts. Rewards like this can help to make you feel like your hard work is appreciated.
CG Spectrum Houdini FX Course graduate Mattia Rodini's showreel. He is now working at Animal Logic, a larger VFX studio with offices around the globe.

A busier workday and more overtime
The fact that larger VFX studios often work with more prominent clients often leads to busier workdays and tighter deadlines, due to higher expectations. This can result in more overtime and potentially a higher stress level (all-nighters are not unheard of!).
If you have minimal other life commitments and want to push yourself, then you might see overtime as a way to accelerate your learning—just make sure you don't cause yourself burnout (see our industry mental health tips for more info).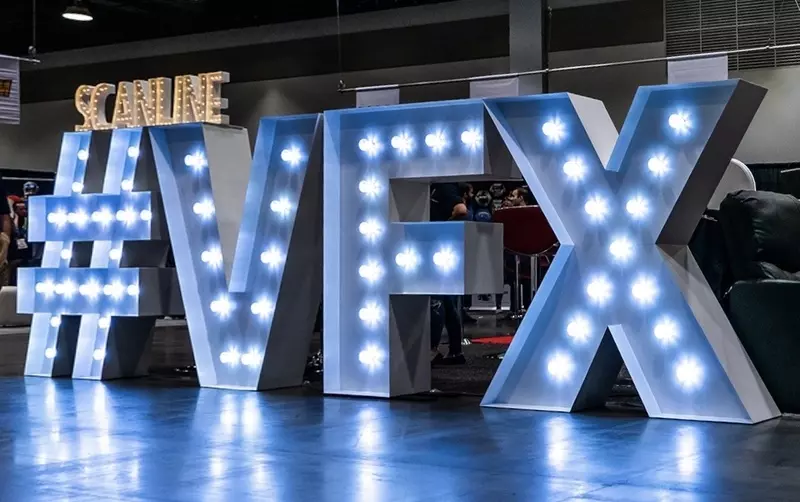 (Image source: Scanline, a larger VFX studio)
Roles & responsibilities at smaller VFX studios
Perform a wider variety of tasks
Working at a smaller VFX studio commonly means wearing more than one hat, which can be extremely beneficial for a new starter. Learning a bit of everything will help you become a better teammate and gain a more holistic understanding of the VFX pipeline and its departments.
If you want to move into a management role, understanding what different artists on your team do daily is vital. One of the best ways to gain those insights is through personal experience, even if you never do that task again yourself. [MS]
Performing a range of different tasks early on in your career can help you discover the role that you are best at and most enjoy. Having a hand in multiple aspects of a project can also be beneficial for those aspiring to become a generalist.


Less room to grow but easier to stand out
In smaller VFX studios, there may be less room for growth in terms of job titles and promotions. However, it can also be easier to stand out and make a name for yourself as an individual artist within the company. There may also be more opportunities for creative input and collaboration with other team members.


Fewer steps/processes from start to finish
Smaller VFX studios usually don't have as many layers of management as larger studios and observe less stringent steps in their production process, often allowing for a faster workflow and the ability for creative problem-solving.
Smaller studios are usually a little bit more nimble. [MS]
A smaller VFX studio can benefit emerging artists who want to gain experience quickly and try new things without strict guidelines or constraints.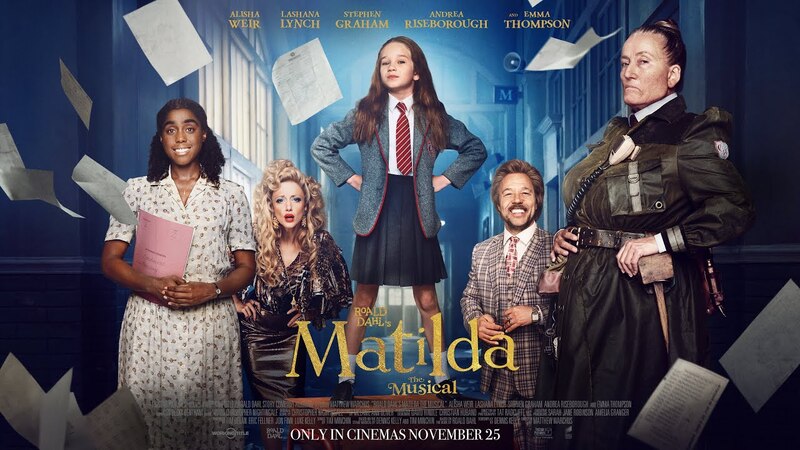 3D Animation Course graduate James Boyle recently worked on Netflix's Matilda the Musical at mid-sized VFX studio Jellyfish Pictures.
Roles & responsibilities at larger VFX studios
More specialized roles
Due to the significant number of artists at large studios, roles often become more specialized—which is great if this is part of your career goals.
You need to be careful, though, because you may become pigeonholed and end up doing the same thing on every project (which you might love but which may also become tedious.)


More room for growth but also more competition
One benefit of larger VFX studios is that they often have bigger budgets, allowing you to work with the latest technology, top talent, and on higher profile films. Seeing your name in the credits of a major motion picture is a pretty special feeling!
During my time at larger studios, I worked on more impressive titles which I could add to my CV. I also got the opportunity to work with teams around the world, which was great for my career path, helping me understand how these teams are able to work globally. [MS]
Multiple departments and projects running simultaneously can result in more opportunities for growth and learning. However, if you're looking to advance in your career, keep in mind that at larger studios there is likely more competition.


More complex pipeline and stricter procedures
At larger film studios, the VFX pipeline is usually more complex but often runs smoother as there are more pipeline TDs and developers keeping it in check.
If you're new to the industry, it may be a lot to take in but once you gain a proper understanding of their pipeline, processes, and procedures, you'll be well-equipped to hit the ground running at any studio you work at in the future. (Do keep in mind that each studio's pipeline, and sometimes even each project, can be slightly different and will require you to learn a few new things with each new job.)
The first project 3D Artist and Advanced 3D Modeling Course grad Pawel Luszczak worked on at Black Kite Studios, a small VFX studio.
Still unsure if a small vs. large VFX studio is right for you?
While both options have their advantages, it ultimately comes down to personal preferences and career goals. Some things to keep in mind:
Big or small, every VFX and animation studio is different, and the above information should be used as a guide only.
It's always useful to ask friends or mentors in the industry for information about their workplaces and if they can relay any personal experiences.
Search reputable websites like Glassdoor for more reliable anonymous workplace reviews.
Write down a list of what's most important to you in a job and see which studio is more likely to fill your needs.
Consider the type of projects a studio typically works on.
It's often about making the most of where you are regardless of the size of the studio (the grass isn't always greener).
No matter the size of the studio, if you get along with your colleagues, they'll be more willing to recommend you for jobs in the future, and you might even get a chance to work with them at another studio. [MS]
Taking all of these factors into consideration should help you to make a more informed decision on where to begin, or continue, your VFX career journey.
Learn at a training center that prepares you for work at both large and small VFX studios
No matter what VFX career pathway you want to pursue, CG Spectrum recognizes the importance of having a solid understanding of the unique industry in which you want to work. That's why our expert-led courses not only equip you with relevant technical and creative skills, but we also dedicate time and additional career services to ensure you're ready to enter a VFX studio of any size with confidence.
See how CG Spectrum can support your career in the visual effects industry!
* This article was originally published here