The Pros and Cons of Using a Virtual/ Digital Mailbox in Today's Workspace
Image Source: Pexels
Even though we live in a digital age, direct mail is still relevant today. Most of the mail is delivered right to people's homes or apartments. But eventually, whether you're an individual or a business owner, it's hard to keep up with your mail. You might want to spend money on a good virtual mailbox when that happens.
Let's quickly define a virtual mailbox before we go over these services' benefits and drawbacks.
What is a Virtual/ Digital Mailbox?
With an internet connection, anyone can use a digital/virtual/cloud-based mailbox to receive, track, and organize mail more effectively from anywhere in the world. Most virtual mailbox providers give customers a choice of address locations, which is especially useful for companies requiring physical mailing addresses in several cities or states.
Users can begin receiving mail, just like at any other address, once they have chosen a virtual mailbox provider and a location for their address. When the service provider receives your mail, they scan the packages or envelope's outside and upload the image to an app. You can then decide what to do after viewing the scans in the app.
A virtual mailbox allows you to request various services for your mail, depending on the service provider, including opening and scanning, forwarding to a different address, shredding, recycling, and more. This also makes it easier for you to handle and arrange your mail whenever and wherever you have an internet connection.
Now that we know exactly what a digital mailbox is and how it works, how about we weigh the pros and cons to help you decide whether you should get the virtual mailbox?
The Benefits of a Virtual Mailbox
You should think about getting a virtual mailbox for the following reasons:
It Stays Protected
Consider the inconvenience of losing your mail and packages to thieves and, with them, your confidential information. It can be awful to become an identity theft victim.
Virtual mail management is a more private approach to receiving your mail if you run your own business or need to keep your home address a secret for other reasons. It may also be safer than your residential mailbox, where anyone can obtain access because the real mailbox is locked and situated inside a supervised post office.
A virtual mailbox might provide security if you're worried about identity theft. Let's not forget that it also protects your family members from any problems you might have with clients in business.
Immediate Access to Your Mail
As a business owner, you already know how important it is to read your mail as soon as possible. If this doesn't happen, you might pass up a business chance or ignore a financial crisis.
The service provider handles your mail once you subscribe to the virtual mail service. They will scan every piece of mail, and after that, they'll send you the necessary information so you can take the next action steps, including accessing your mail using any device wherever you are.
You can more easily make effective business judgments because of the straightforward nature of the entire procedure.
Keep the Same Address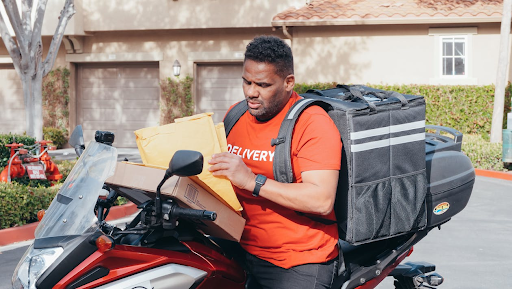 Image Source: Pexels
Whether as a person you're moving places or a business entity shifting location, it's always common to try and change your mail address to sync with your new location. Many new enterprises frequently relocate their departments and change the site of their offices. This can lead to a lot of misunderstanding and inhibit the effective flow of crucial business mail.
However, when using a virtual mailbox, you'll not have to worry about changing your address even when you move. Businesses and freelancers can profit from having a constant address by using a virtual mailbox. For business owners who must concentrate on growing their company, this makes things a lot easier and significantly less stressful.
24/7 Online Access
Unlike the regular post office, an online mailbox is open 24 hours a day, allowing you access to any scanned and delivered mail anytime you need the services. This can be especially useful if you're holding out for important mail, such as a check, client response, or other urgent documents like permits or invoices.
No Clutter At All
Virtual mailboxes can be a major reprieve if receiving unnecessary mail bothers you a lot. These cloud-based mailboxes make it easier for individuals and business owners to filter the types of mail they need to be scanned and delivered to their addresses. By doing so, organizations can clear the desks of unnecessary items and keep their attention on what matters: expanding by operating as efficiently as possible.
The Drawbacks of a Virtual Mailbox
It's not always fun and merry using a digital mailbox, as it comes with a fair share of drawbacks. From the extra charges users have to part with to its informal nature, here's what you should expect on the flipside.
Extra Charges
Beyond the renting cost, you might have to pay extra for particular services provided by an online mailbox. For instance, virtual scanning and mail forwarding could cost extra. Mail forwarding costs may also vary depending on the package's size, weight, fragility, or urgency.
Package Receiving is Ineffective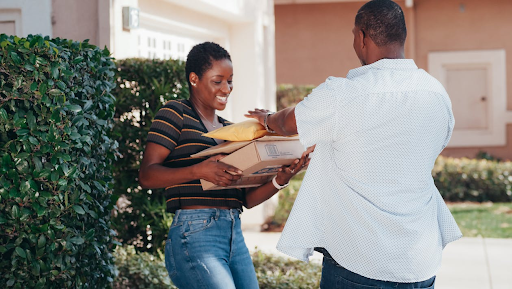 Image Source: Pexels
Since online PO boxes can only receive mail, forwarding parcels from your virtual mailbox can be pricey. If your package is too big, it could also be lost if it doesn't fit in your box or returned to the sender.
May Look Informal for Businesses
A virtual mailbox might not be wise for your company if you're concerned about a professional image. Virtual mailboxes are professional and digital, but that's not what comes to every client's mind anytime they hear about a mailbox. Many people link mailboxes, virtual or physical, to old communication tools; thus, using one won't present a professional image.
Wrapping Up
Using a digital/virtual mailbox is certainly something you should consider as a business owner. You wouldn't want to miss out on the efficiency of checking your mail from anywhere globally when using a virtual mailbox. Shifting to these digital boxes will also free up your time so you can concentrate on crucial business tasks. But don't forget that you should only get it if it helps improve your business.
The post The Pros and Cons of Using a Virtual/ Digital Mailbox in Today's Workspace appeared first on Gadget Gram.
* This article was originally published here