Red Sonja : l'actrice Veronica Ferres (The Darker The Lake) sera la déesse Ashera dans le reboot de Millennium

La nouvelle adaptation du personnage de Red Sonja fera partie des festivités de l'année prochaine. Suite une lente gestation (chargée en rebondissements variés), Millennium Media, à l'origine du projet, se prépare à attaquer la campagne de promo' en parallèle des dernières sessions de tournage organisées entre la Bulgarie et la Grèce. Le film se fait donc un peu moins discret, et la rédaction du Hollywood Reporter commence à nommer les quelques personnages qui n'avaient pas encore été cités dans les documents de travail.
La Tortue Rouge
Dernière nouvelle en date : l'actrice allemande Veronica Ferres se chargera d'incarner le personnage de la mère de Red Sonja dans le long-métrage de M.J. Basset - et, également, de la déesse Ashera. Dans la version comics, l'origine définitive de Sonja explique qu'à l'âge de dix-sept ans, l'héroïne a vu toute sa famille se faire massacrer sous ses yeux par un groupe de mercenaires. Seule survivante, la jeune femme jure vengeance, et son cri de détresse est effectivement entendu par la déesse Scathach, qui lui octroie une habileté surhumaine au maniement des armes. Le fait de mêler les deux personnages (la mère et la déesse) indique peut-être que le film compte emprunter un sentier plus proche de Xéna la Guerrière, dans l'idéal antique du protagoniste d'ascendance divine.
Passée par
Les Variations de Casanova
,
The Darker the Lake
,
Pay the Ghost
,
Paradise Highway
et toute une plâtrée de téléfilms dans son pays d'origine,
Veronica Ferres
tiendra donc compagnie à Matilda Lutz
dans cette relecture de
Red Sonja
, produite par le studio à l'origine du reboot de
Conan le Barbare
sorti il y a un peu plus de dix ans, avec
Jason Momoa
. A défaut d'avoir eu les moyens de financer une suite à cette (curieuse) incursion dans les mythes littéraires de
Robert E. Howard
et les comics de
Roy Thomas
,
Millennium Media
a décidé d'opter pour un genre de reboot de
Kalidor
. Plus ou moins. Faites vos recherches si vous n'avez pas tout suivi, vous allez voir, c'est un peu marrant.
Pas de date de sortie pour le film Red Sonja pour le moment.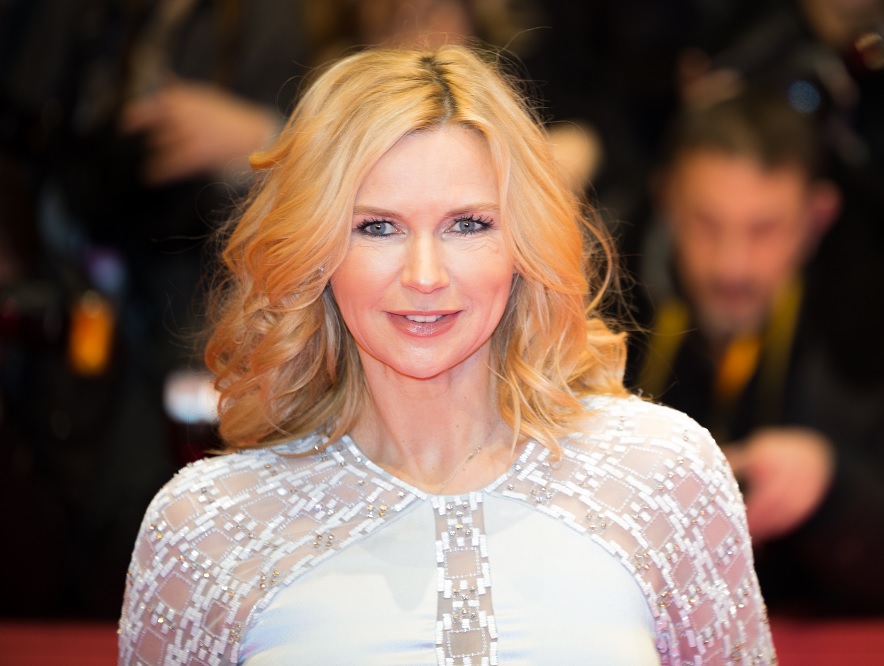 * This article was originally published here