The Blue Flame de Christopher Cantwell (Everything) et Adam Gorham en avril 2023 chez 404 Comics

L'éditeur 404 Comics continue de nous présenter en avant-première son programme de l'année 2023, et affirme une nouvelle fois son envie d'explorer des titres indé' en misant sur des auteurs et des éditeurs avec qui travailler sur le long terme. Ainsi, au printemps prochain, c'est une nouvelle série de Christopher Cantwell (Everything, déjà disponible chez 404 Comics) qui sera proposée, issue du catalogue de Vault Comics (à qui on doit par exemple Automnal). Au programme, du super-héros cosmique, mais avec un tournant psychologique et philosophique que les amateurs de Tom King devraient apprécier.
L'humanité mérite-t-elle d'être sauvée ?
The Blue Flame s'intéresse à Sam Brausam, un réparateur de chaudières a priori sans histoire qui aime à patrouiller les rues de sa ville comme un justicier nommé The Blue Flame, qui opère au sein d'un groupe de "real life super-heroes". Tout bascule le jour où le groupe en question subit une très lourde tragédie, et qui voit Brausam transporté au centre de notre galaxie, sous les apparats d'un super-héros cosmique de récits spatiaux à la Adam Strange. Il se retrouve alors être le représentant de l'humanité dans un procès qui doit déterminer si celle-ci mérite de continuer d'exister.
Un récit qui jouit de l'écriture habile de Cantwell pour dévoiler son mystère sur plusieurs plans narratifs et qui joue avec les codes de la bande dessinée américaine, tandis qu'Adam Gorham (Punk Mambo) joue la carte de la versatilité, entre des planches se déroulant dans une Amérique moderne et un poil déprimée, et des étendues spatiales hyper colorées (grâce au travail de Kurt Michael-Russel), comme l'attestent les quelques planches de preview ci-dessous (qui ne vous dévoilent vraiment qu'un tout petit pan de ce que The Blue Flame a à raconter). L'ouvrage de 272 pages comprendra les neuf numéros de cette maxi-série pour en faire un récit complet avec une traduction de Laurent Queyssi (qui signe Mundus chez le même éditeur). La sortie est prévue pour avril 2023, au prix de 25,90?, et s'annonce déjà comme une belle découverte pour le lectorat VF. Précision : la couverture est pour le moment provisoire, et pourra donc changer d'ici la sortie.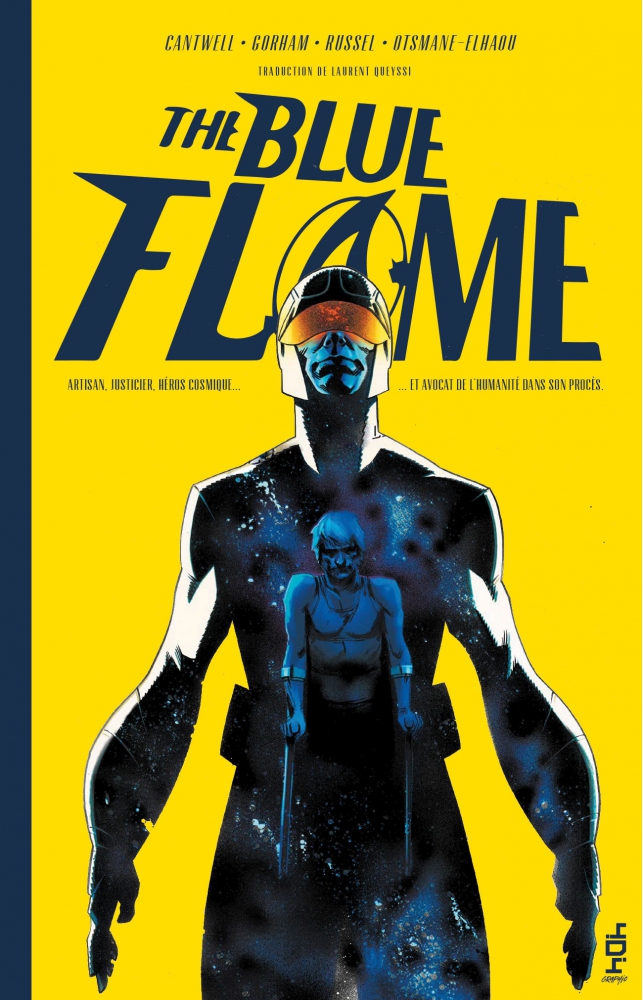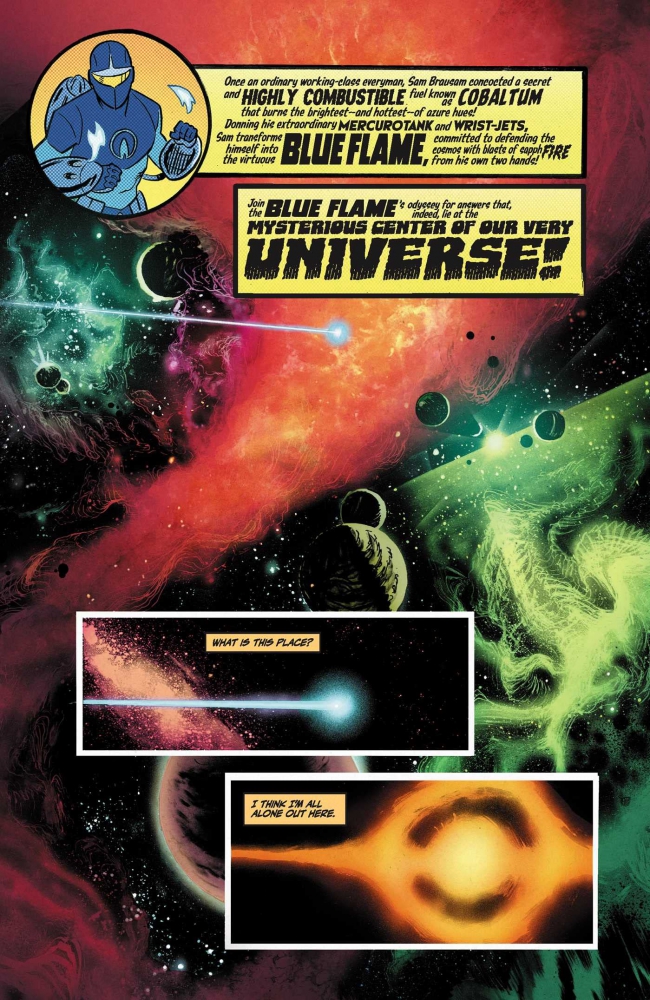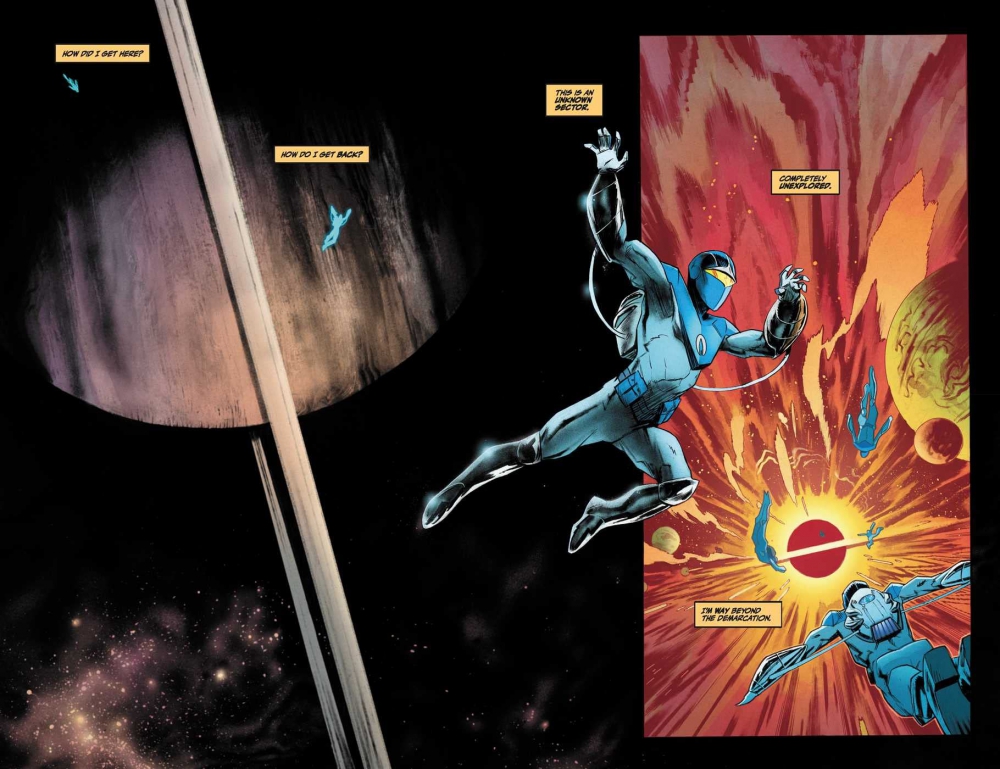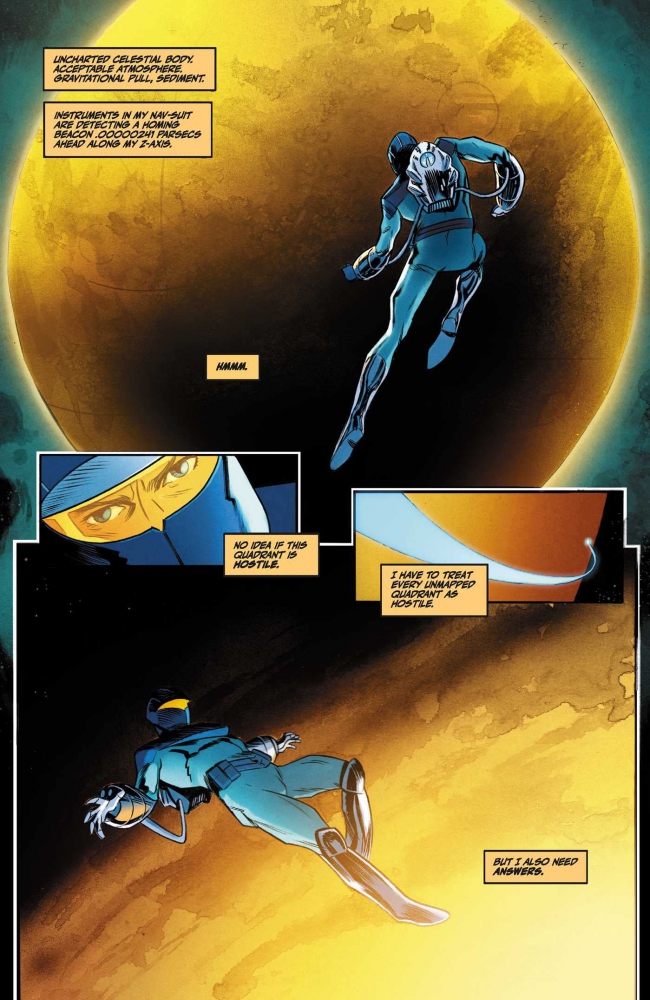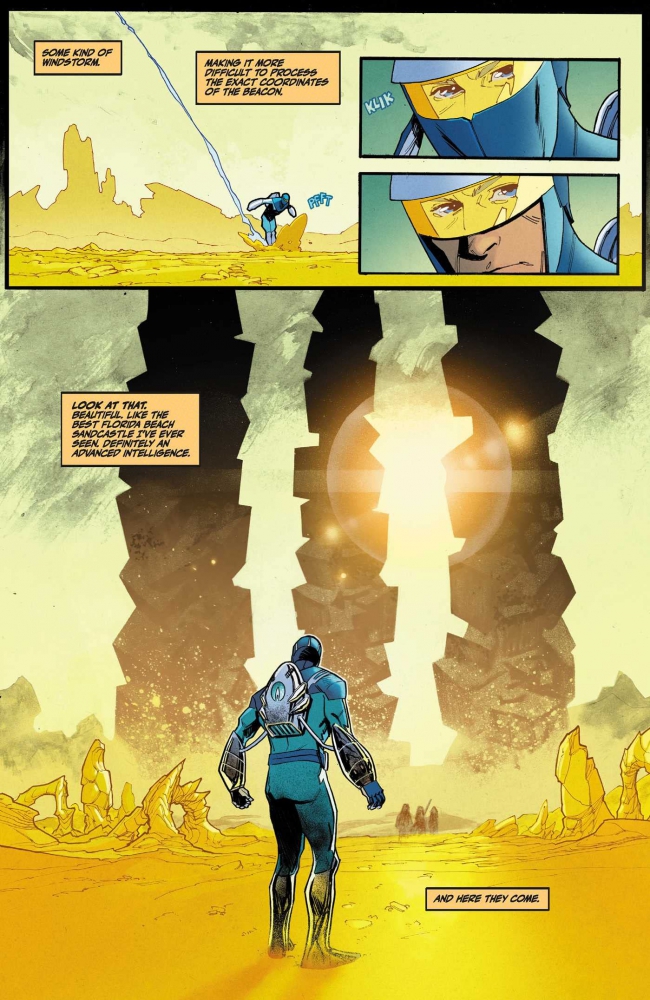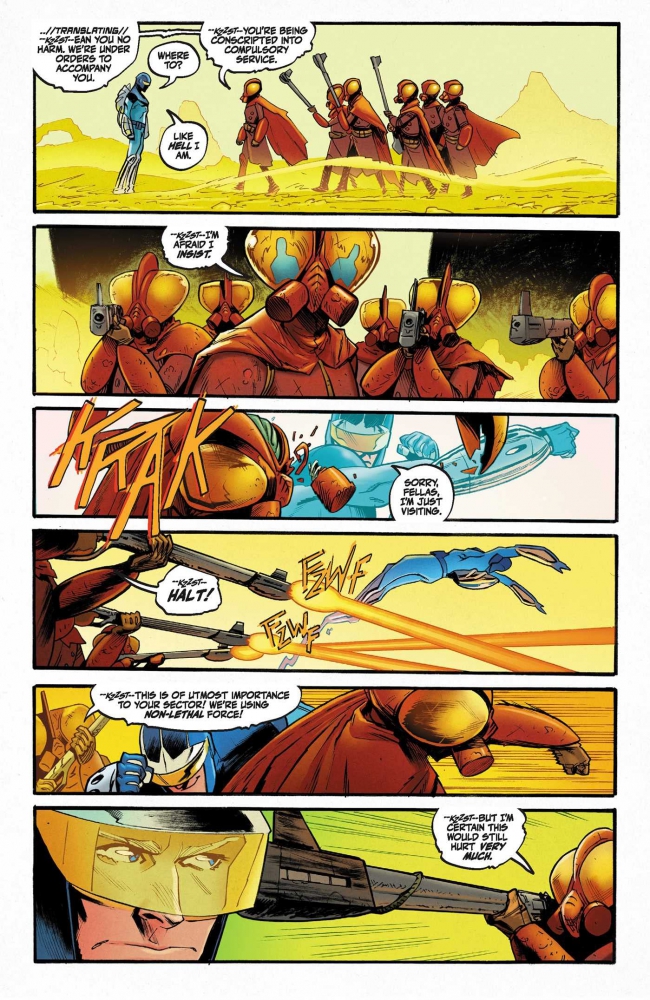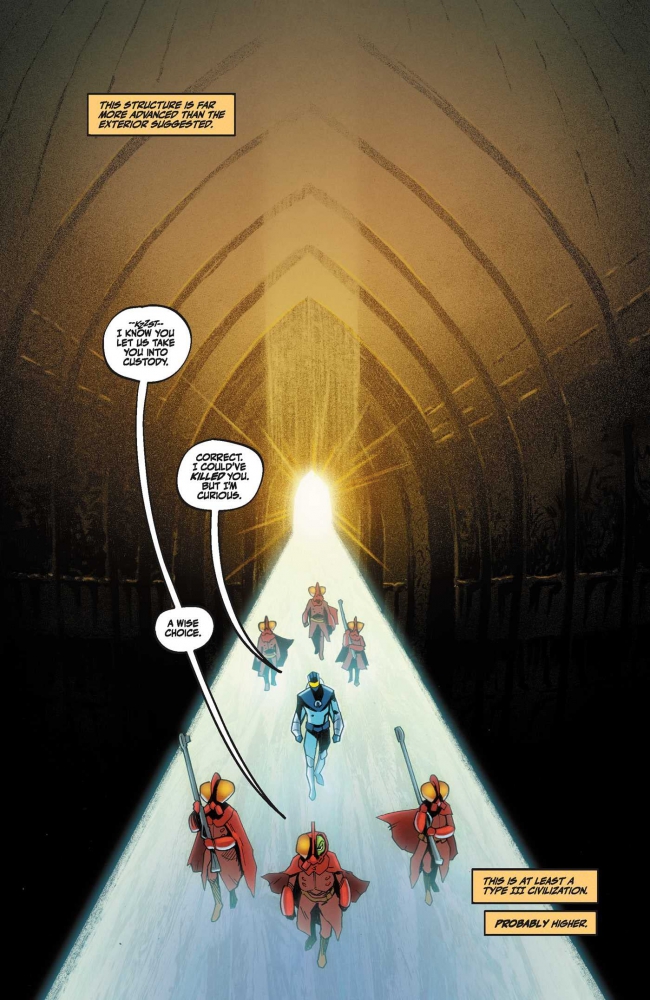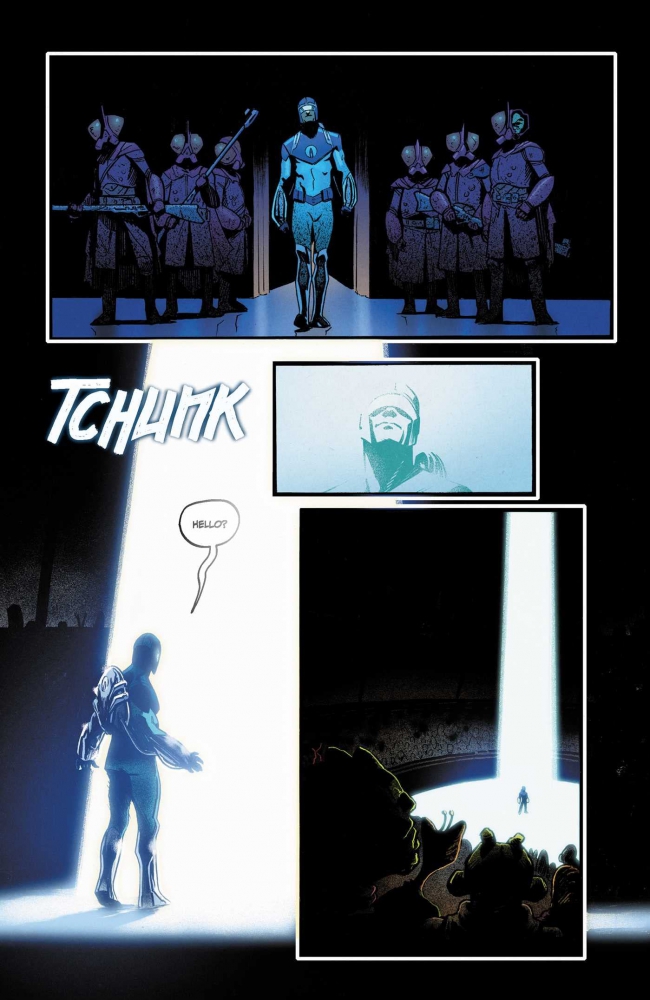 * This article was originally published here