Monster Hunter Rise Trophy List Revealed
Capcom's Monster Hunter Rise, which so far has been available only on Nintendo Switch and PC is heading over to PlayStation and Xbox. The trophy list for Monster Hunter Rise has been revealed, ahead of its January 2023 release for Xbox and PS.
Monster Hunter Rise Trophy List
PowerPyx has revealed a complete list of the trophies you unlock during your gameplay. It involves a total of 50 trophies, 1 Platinum, 2 Gold, 9 Silver, and 38 Bronze. You can check the PowerPyx site if you want to see the full list.
Monster Hunter basically involves running around and exploring the world. A regular tradition with these games in the past has been their length due to the exploration. For context, Monster Hunter World consumed a mammoth 300+ hours in order to get the Platinum on the PlayStation. And on average we are looking at at least 150+ hours to gain the same feat. Monster Hunter Rise, it seems will follow the same lines and will take a lot of time to achieve the platinum.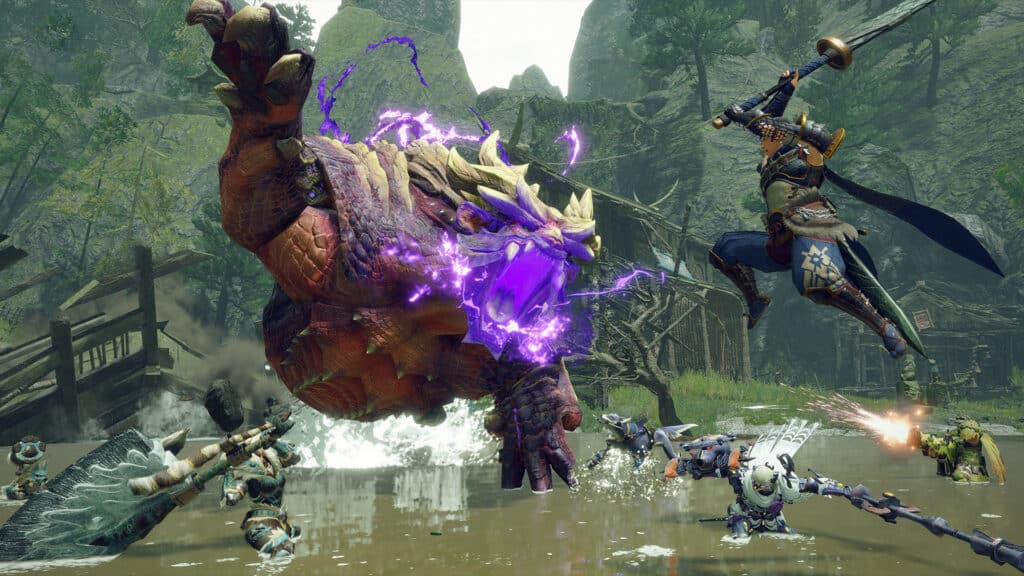 Screenshot from Monster Hunter Rise
The trophies in the new Monster Hunter Rise port aren't exactly new. This is the same set of achievements that you could unlock on the Steam version of the game that launched in 2021. On PC, you generally spent more than 100 hours to get 100% completion, so you can roughly estimate the time you'll take on your console.
Platforms
Monster Hunter Rise is currently available on the Nintendo Switch and PC. However, on January 20, 2023, the game is receiving a port for the rest of the platforms including PlayStation 4 and 5, Xbox Series X|S, PC, and even Game Pass.
Will you be aiming to achieve the platinum on Monster Hunter Rise and conquer all the trophies when it drops? Let us know in the comments down below.
The post Monster Hunter Rise Trophy List Revealed appeared first on WhatIfGaming.
* This article was originally published here