Star Wars Jedi: Survivor launches March 17 on PS5: new trailer, screens, gameplay details
Star Wars Jedi: Survivor is now available for pre-order! Jedi Cal Kestis returns in this third-person adventure from Respawn Entertainment, spanning both new and familiar locations across the galaxy. Follow Cal's desperate fight to protect the galaxy from impending darkness as he is pushed to the edge physically and mentally by the Empire. Cal faces threats old and new with friends by his side as he takes a stand as one of the last remaining Jedi in the galaxy. How far will he go to protect who and what is most important to him?
Picking up five years after Star Wars Jedi: Fallen Order, Cal is no longer a Padawan and continues to grow as a Jedi. But with the looming threat of the Empire at every turn, Cal is lucky to have his trusty droid BD-1 at his side along with a cast of fresh and familiar faces to aid him on his adventures. Whether it's the new grappling hook or mounts that enable fresh ways to adventure and reach new heights, Cal is more equipped than ever to face what's ahead of him.
Combat is getting refreshed too, with all-new advanced combat stances that allow players to forge their own fighting identity as Cal. From Dual Lightsabers for lightning-fast duels to the Crossguard stance that readies Cal for tough new enemies, there are even more ways for every player to define how they play.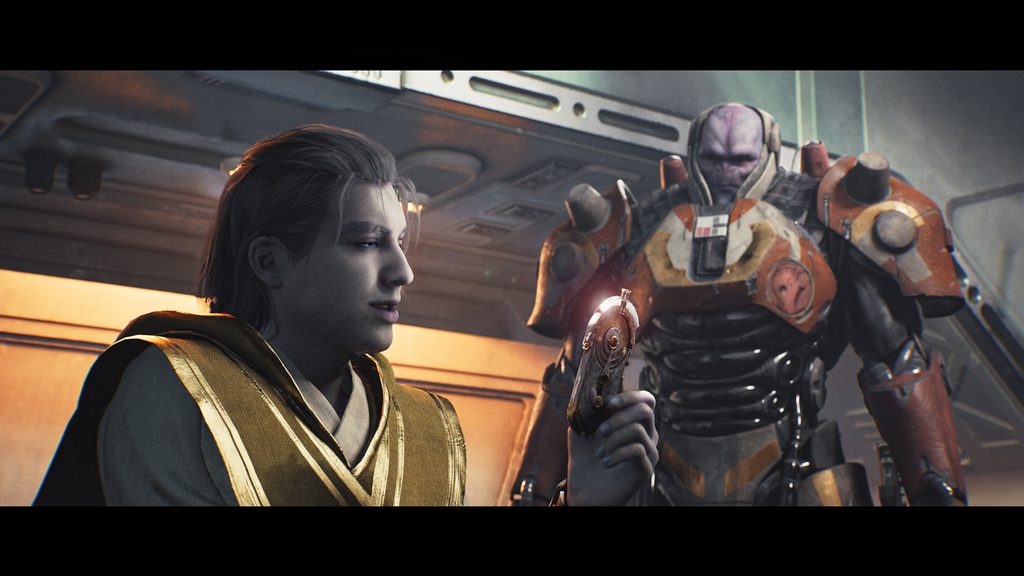 Star Wars Jedi: Survivor launches on March 17 for PlayStation 5. Pre-order* Star Wars Jedi: Survivor to receive exclusive cosmetic items to outfit Cal with Obi-Wan Kenobi inspired "Jedi Survival" Cosmetic Pack:*
The "Hermit" Cosmetic
The "Hermit" Lightsaber Set
The "Combustion" Blaster Set
Players can also pre-order the Star Wars Jedi: Survivor Deluxe Edition* to unlock exclusive cosmetic items inspired by some of the galaxy's greatest heroes:
The "Galactic Hero" Cosmetic Pack

The "Scoundrel" Cosmetic
The "Rugged" BD-1 Cosmetic
The "DL-44" Blaster Set

The "New Hero" Cosmetic Pack

The "Rebel Hero" Cosmetic
The "BD-Astro" BD-1 Cosmetic
The "Rebel Hero" Lightsaber Set
*Conditions and restrictions apply. See www.ea.com/games/starwars/jedi-survivor/disclaimers for details.
* This article was originally published here
* This article was originally published here