Why It's Smart To Continue B2B Marketing During The Holidays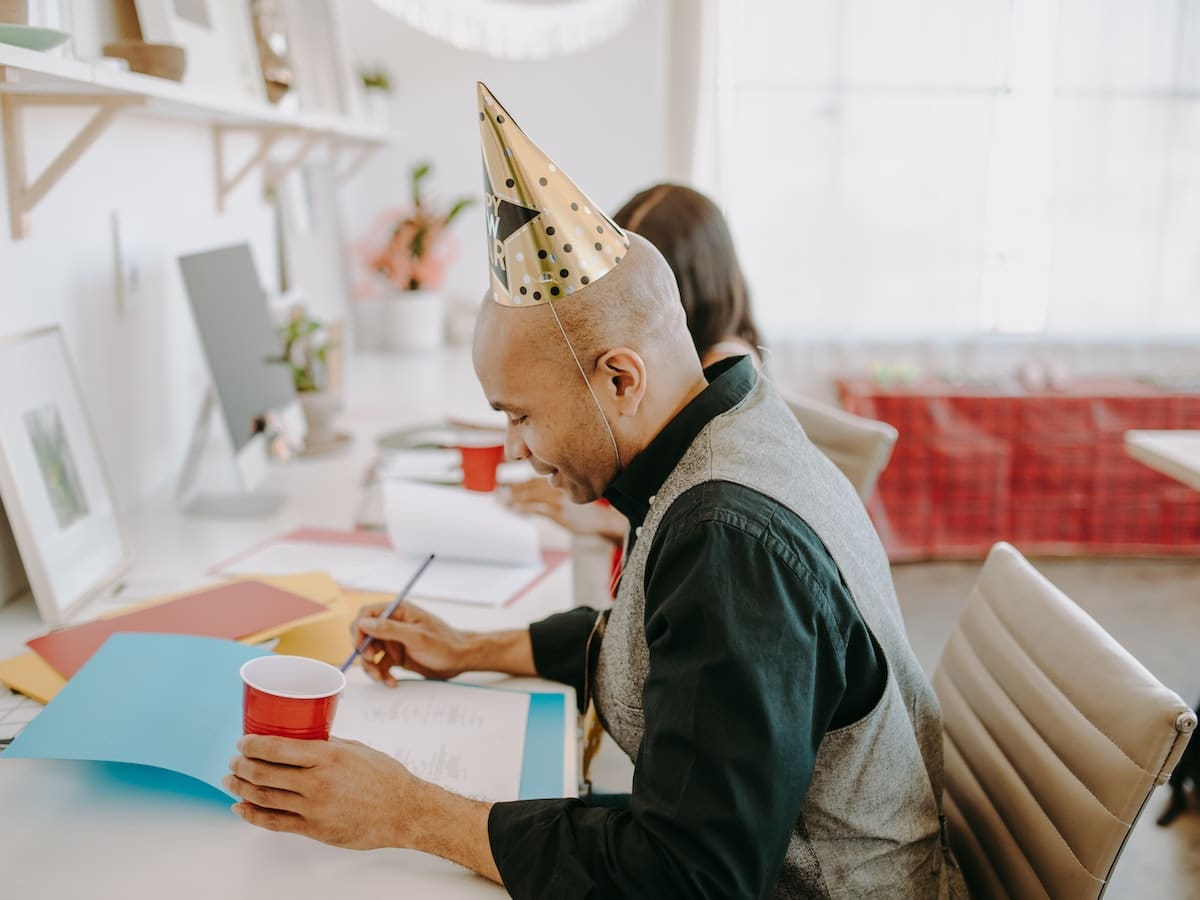 If your brand is like a lot of others out there, you might slow down your B2B marketing during the holidays. You've probably had conversations that include phrases like:
"The marketing team needs a break."
"This is our slow season."
"No one is in the office anyway."
All of those arguments make a certain amount of sense, but they might be causing you to miss out on opportunities.
It turns out that the holidays are a prime time to market to business buyers, especially on social media.
Professionals Engage More With LinkedIn Over the Holidays
LinkedIn has reported that ad engagement during the month of December increases by around 18%. During the same time period led gen form submission went up 22%. So rather than disengaging during the holidays, it looks like professionals are actually more engaged. Importantly, those high engagement rates stay high through the second week of January.
The question is, why?
Our best guess is that people have a lot more downtime during the holidays. Rather than putting out fires at work or writing expense reports, they're sitting in front of the fire and writing New Year's Resolutions. With more leisure, they may spend more time on social media and have more mental bandwidth to engage with what they see.
The end of the year is also when many people are thinking about their budgets for this year and the next. If a department risks having their budget decreased because they didn't spend it all this year, they may be looking for ways to spend money in December.
Even if they don't make a purchase right now, many professionals are thinking forward to their goals for the new year. So the holidays are a great time to share tools, strategy, and products that will help set them up for success.
B2B Holiday Email Marketing is Another Story
Since many people are out of the office over the holidays, they're likely to check their email less. That's true for both personal and professional emails. There's usually a lull in email engagement in the days before and after major holidays including Thanksgiving, Christmas and New Year's Day. So avoid sending emails for a day or two on either end of each holiday.
As you plan your late-November through early-December emails, skip the generic holiday messaging and make a truly valuable offer instead. You can tie it to end of year budgets, new year planning, or holiday generosity. Just don't send a warm and fuzzy email without real business substance.
How to Use B2B Marketing During The Holidays
If handled thoughtfully, B2B marketing during the holidays can offer positive return on investment.
Make holiday specific content. There's a reason companies make new holiday commercials every year: People like them. When people are in the holiday mood they want to engage with content that matches their mindset, but don't forget to include an offer and CTA to make it worth their while.

Keep the tone warm, light and positive. The holidays are not the time for complex explanations or problem-focused ads. Keep things warm and pleasant so people want to engage with your content.

Look forward to the new year. The new year means new goals, budgets, and challenges. You can frame your marketing messages around solutions for the new year.

Repurpose top content from earlier in the year. The end of the year is also a great time to look back at what you've accomplished. See if there are videos or other pieces of content that you can reprise for the end of the year.

Schedule ahead. Your marketing team really does deserve a break. Using scheduling tools can help you keep the content flowing without real-time involvement from a marketer.
Remember that not everyone celebrates the same holidays. Businesses may be closed for Christmas in many parts of the world, that's not true everywhere. If you're marketing to an international audience, adjust your messaging to match their calendar and business cycle.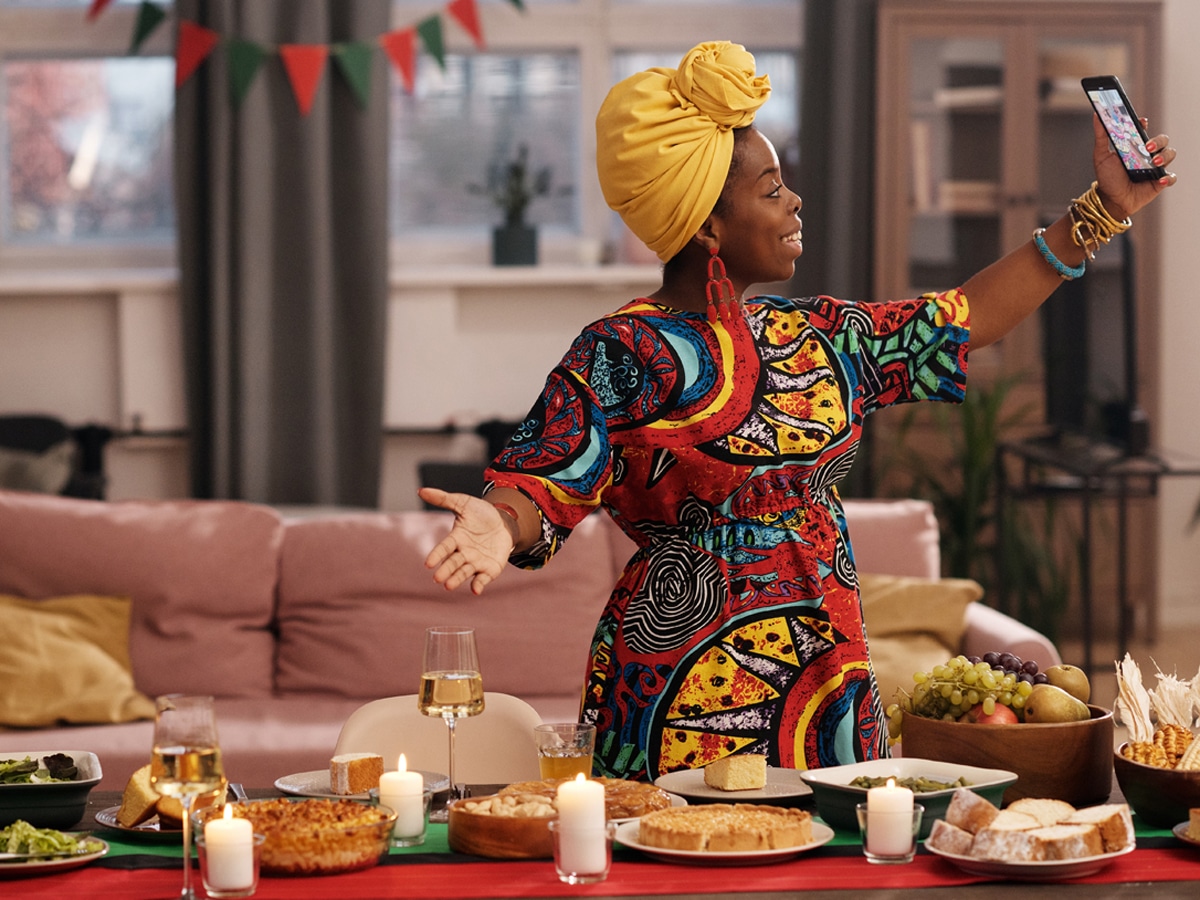 How to Use Video in B2B Holiday Marketing
Video is a valuable B2B marketing tool at any time of the year, but it can be especially powerful around the holidays. The immersive qualities of video just can't be beat by text or still images. Some of the common B2C ideas, like video gift guides probably won't work for your B2B audience, but here are four ideas designed for B2B.
Thank you videos: The holidays are a time to show gratitude and reconnect. Thank you videos are a powerful way to do that. We're not talking about a generic video greeting card here. Instead, consider making customized videos for your best customers, or using dynamic video content to reach a wider audience while still providing some personalization.

Special Offer Videos: Communicate the details of year-end sales and promotions with video. Most people prefer watching video to reading text so delivering your sales offers in video format is a smart move.
Create a Year in Review: A montage video showing highlights from the last year can be fun for customers, but it's even more useful as an employee engagement and retention tool. As you plan your B2B holiday marketing strategies, don't forget to also reconnect with employees.
Plan a series: Attention spans are short, and distractions abound over the holidays. Consider how you can break your message up into several short videos to keep B2B customers engaged throughout the holiday season.
As you plan your marketing strategy for the new year, we hope you're making video a central part of your content mix. For help crafting B2B videos, contact the video marketing experts at IdeaRocket.
The post Why It's Smart To Continue B2B Marketing During The Holidays appeared first on IdeaRocket.
* This article was originally published here