The developers we want to hear from in 2023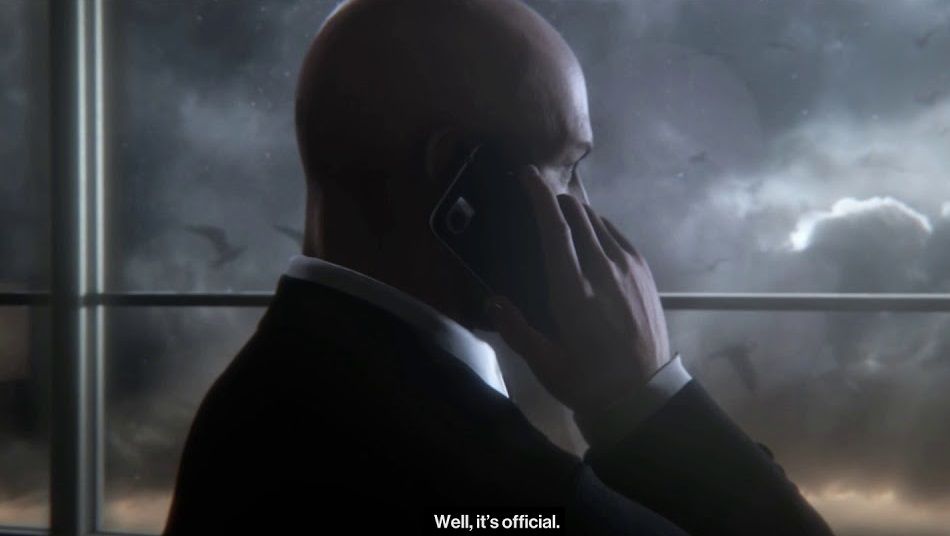 2023 has landed like a droplet of icy rainwater down the back of your neck, and it's set to be a bumper year for PC gaming. Starfield! Redfall! Diablo 4! Company of Heroes 3! Dead Space! Resi 4! Jedi Survivor! Hades 2! Those are just the games I can remember off the top of my head. Chop off the top of my skull and you'd probably find a dozen more.
But put down the axe for the moment. First we need to talk about the games we don't know are coming in 2023. Which studios are quietly polishing up their in-development games for a release this year? Which studios are working on super-secret projects that might get announced in the next twelve months? It's always fun to ponder what surprises the year ahead might have in store, so I've put together a quick list of the studios we'd like to hear more from in 2023.
id Software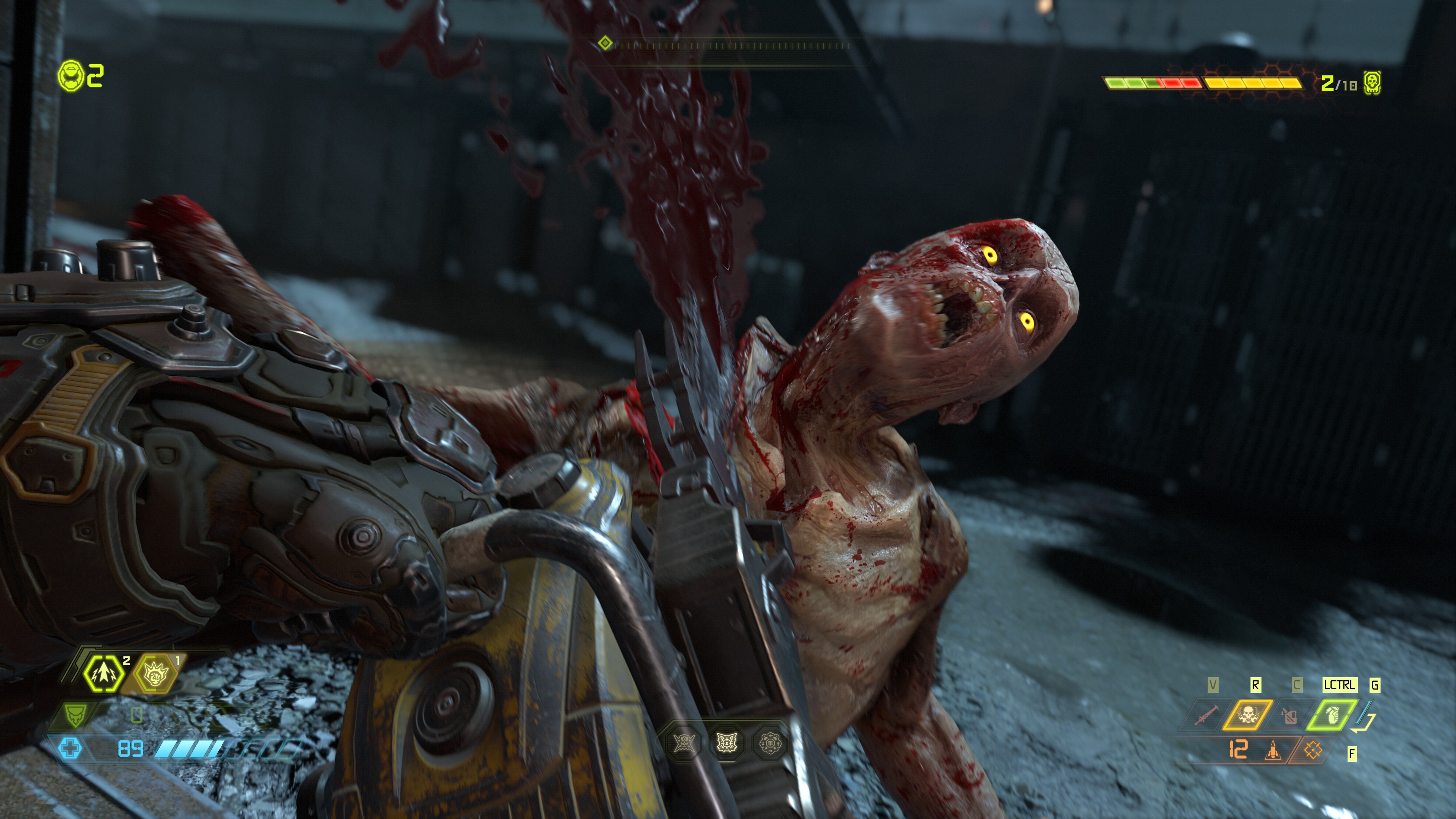 (Image credit: Bethesda)
Doom Eternal launched in March 2020, meaning that id Software will be nearly three years into their next project as of now. The studio confirmed it was working on something new at last year's Quakecon, with Marty Stratton stating the team was "hard at work" on its next big game.
As for what that game might be, id Software didn't specify. My money's on a Doom 2016-style reboot of Quake, although how exactly you reboot Quake in that way, I've no idea. I hope it's a reimagining of the original 1996 Quake, because that game has such an unusual blend of aesthetics (and I'd like to see what an id Software nailgun looks like in 2023). But a reboot based on Quake 2/4 might be the easier option for id, as the Strogg and the sci-fi setting are easier to distinguish from modern Doom.
IO Interactive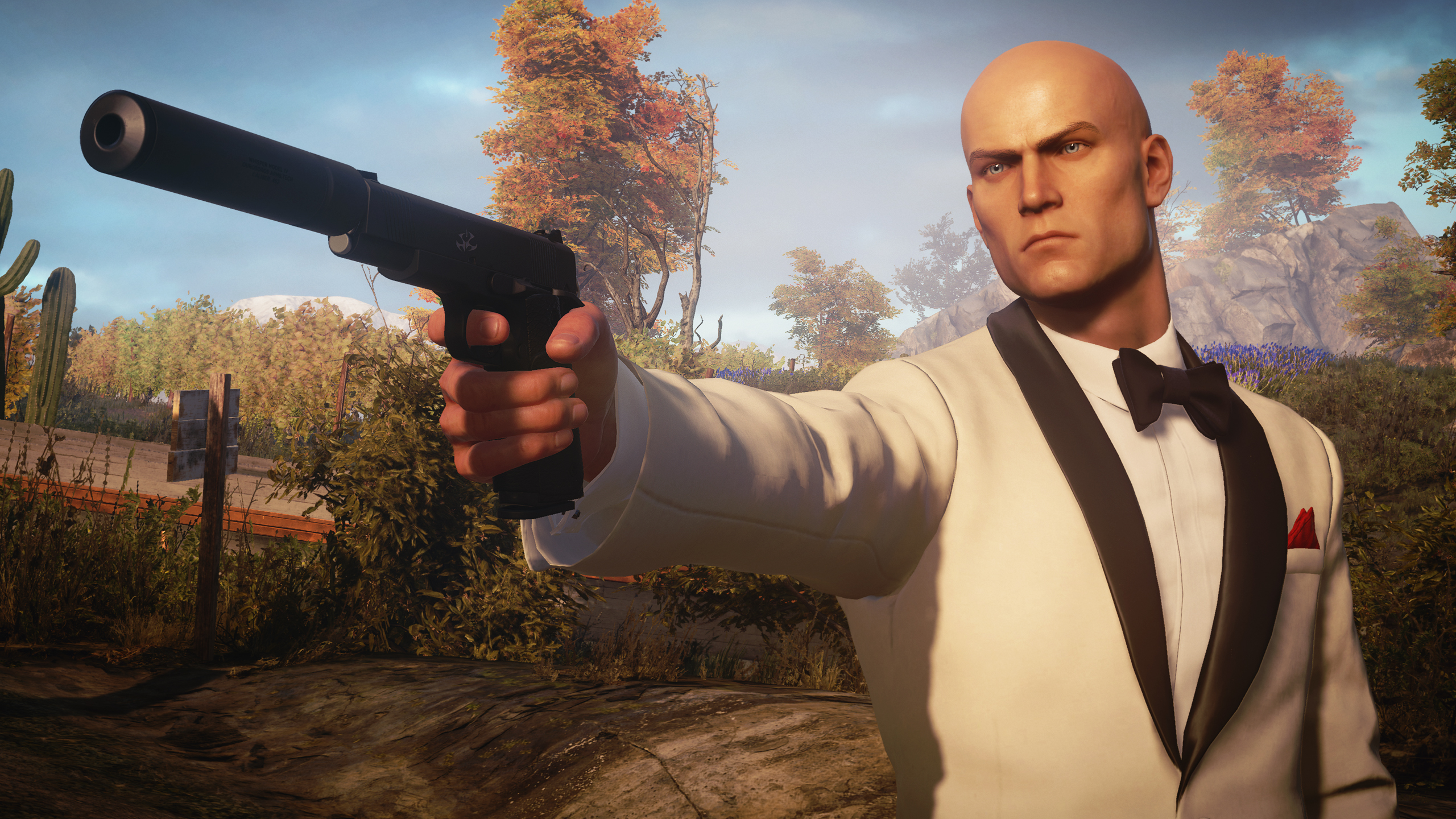 (Image credit: IO Interactive)
Unlike id Software, we know exactly what the Hitman developer's next project is. A flippin' James Bond game! Rarely has there been such a perfect match of IP/developer. That's literally all we know, however, so the question is what form will it take? It seems safe to assume it'll be in some way adjacent to IO's Hitman trilogy. But will we get a modern, serious Bond, a classic '60s spy adventure, or a lighter, more comedic caper in the vein of Roger Moore? My personal hope is that the game will let the player decide, allowing you to choose your approach to missions and your responses in conversations in a blend of Hitman and Mass Effect.
Even with Bond in development, the studio continues to work on Hitman, so we know at least one thing is coming out of IO in 2023: Hitman's roguelike mode. After a few delays, it's set to appear on January 26 as a free update.
Playdead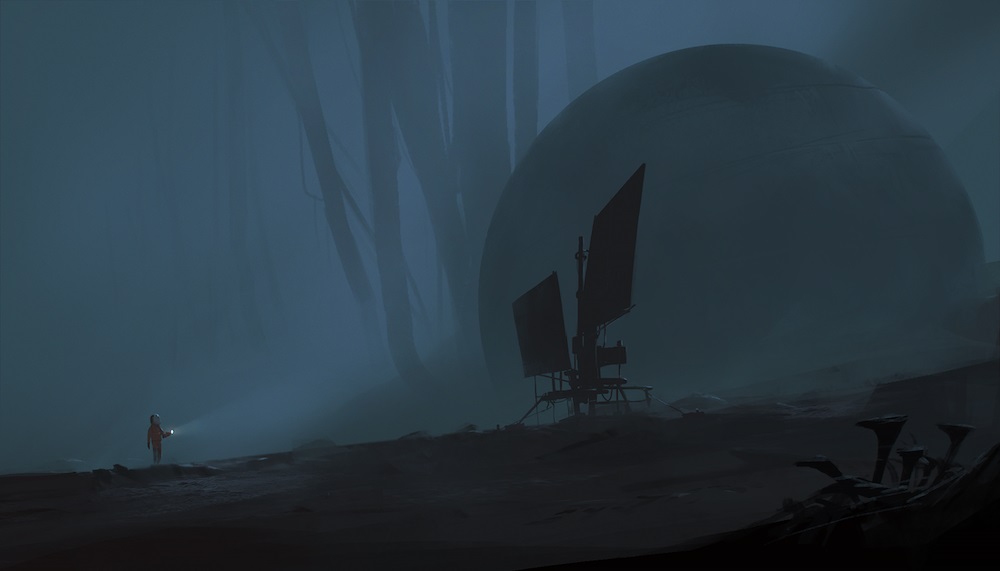 (Image credit: Playdead)
Playdead hasn't published a game since the surprise launch of 2016's Inside. In that seven-year gap, CEO and co-founder Dino Patti left to join Somerville studio Jumpship, while Playdead has apparently been working on a third-person science fiction adventure "set in a remote corner of the universe" and built in the Unreal Engine. A little concept art of the game has filtered online over the years, depicting sci-fi worlds that seemed typically Playdead in their haunting, austere beauty. Hopefully we'll find out more about the game this year. And who knows? They may just surprise drop it on us again.
4A Games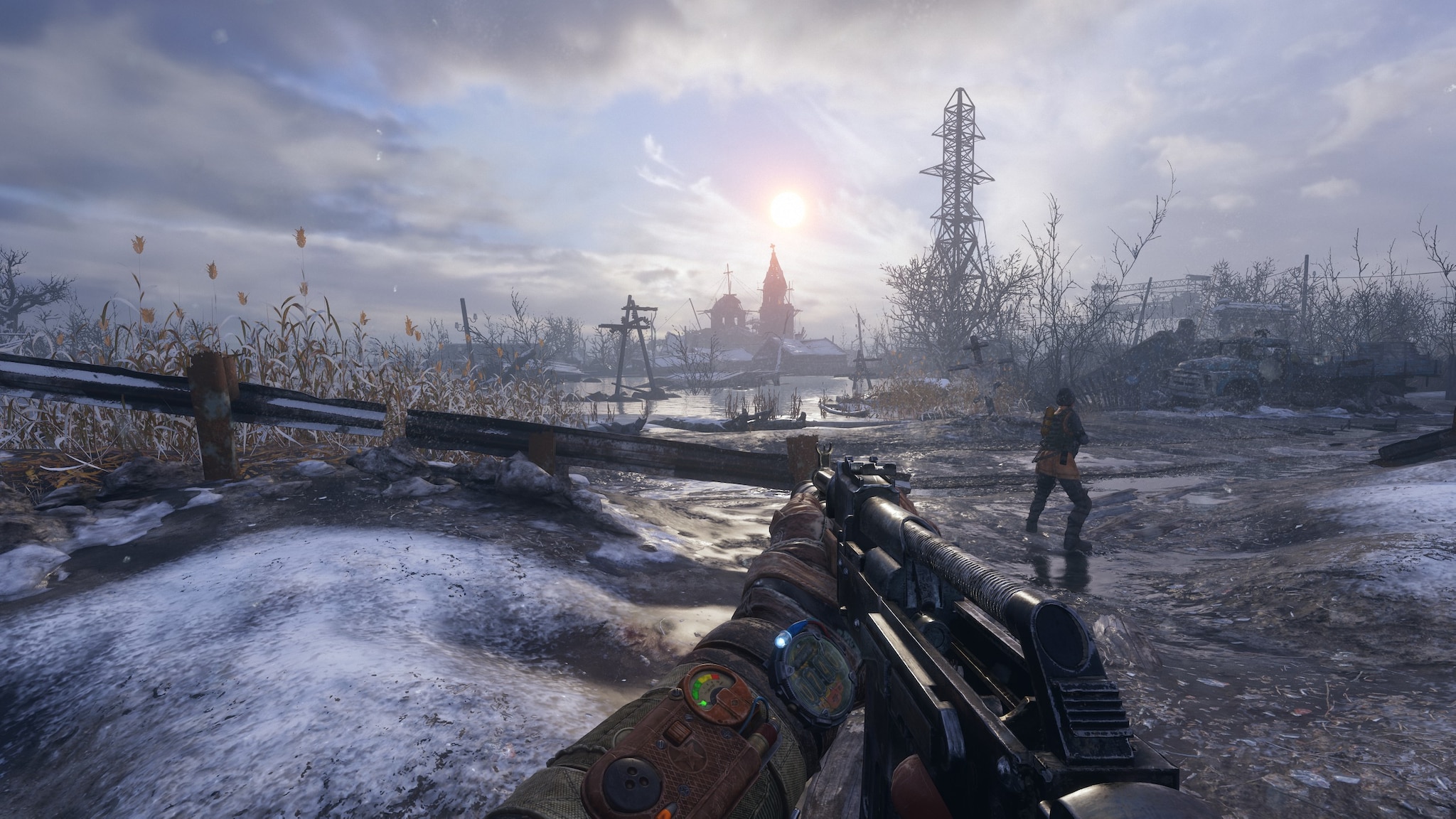 (Image credit: 4A Games via Nahobino on Steam)
Ukrainian studio 4A Games is reportedly working on two new projects. The first is another Metro game, which is being built specifically for PC and new consoles, with a "complete overhaul of our engine and renderer to take advantage of the new power, storage, and hardware supported ray tracing afforded by the new consoles." There are no details on how the game will play, however. After Exodus, the logical step would be to go fully open-world, but 4A has said they are "committed to delivering a great story driven single player experience", so perhaps the studio will stick with the semi-open model of the 2019 game. It will also have multiplayer, apparently.
Alongside a new Metro, 4A is also working on something brand new. There's absolutely no information about this new game whatsoever, so let's hope we hear about whatever it is this year. The war in Ukraine does mean the team has more pressing concerns, of course. After the 2014 invasion, it opened another studio in Malta, and in 2022, after Russia invaded again, owner Saber Interactive told all employees in Kyiv that they could relocate, but the war has undoubtedly had a major impact.
Playground Games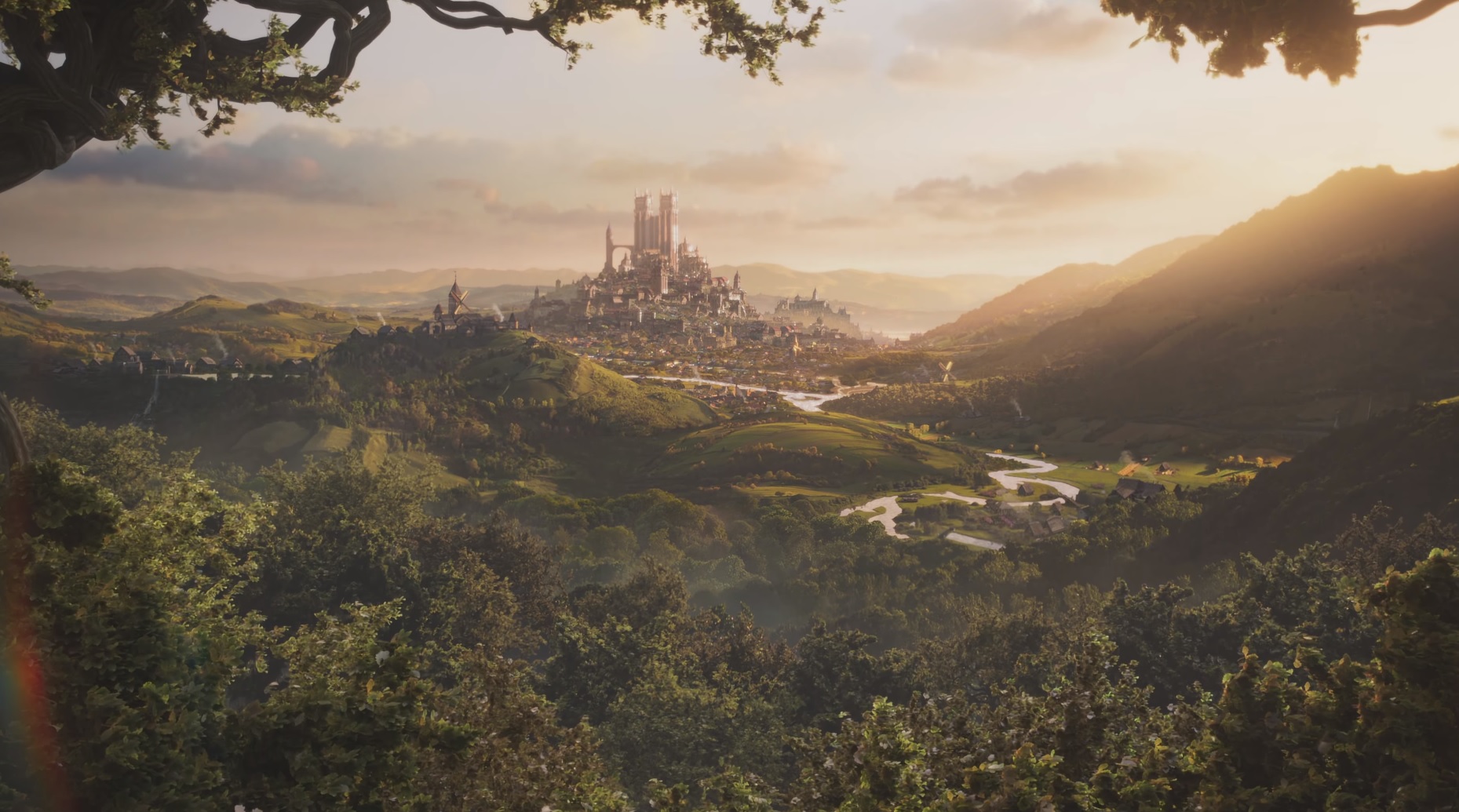 (Image credit: Microsoft, Playground Games)
Pretty straightforward this one. Playground is working on Fable 4. Playground hasn't given much away so far, aside from a teaser in 2020 and the news that it's using the Forza engine. The studio has done a fantastic job with the Forza Horizon games, which are essentially the car version of a fantasy open world. Hence, what Playground could do with an actual fantasy world—the charmingly British world of Fable no less—has me watering at the mouth.
Crowbar Collective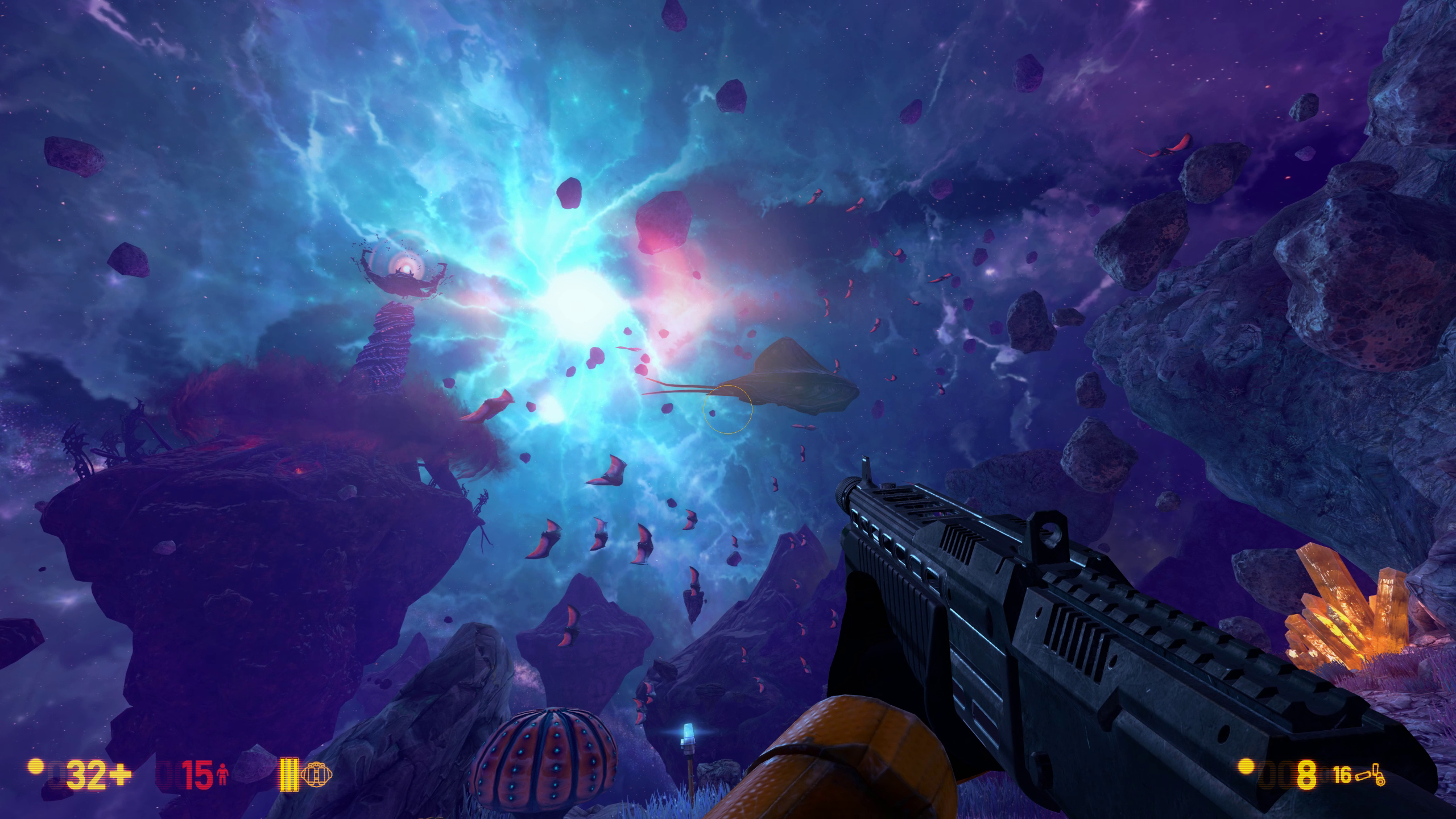 (Image credit: Crowbar Collective)
For those who don't know, Crowbar Collective is the studio behind the enormously successful Half-Life remake Black Mesa. Anyone who played Black Mesa probably hoped the studio would do the same thing with Opposing Force, but that's not what Crowbar Collective has planned. Instead, the developer is working on its own new, "top-secret" project.
Given the studio's history, it seems logical that this will be a shooter. It'll probably be developed in a new engine, though, probably Unreal, but possibly Source 2, given the company's long association with Valve's software.
The Chinese Room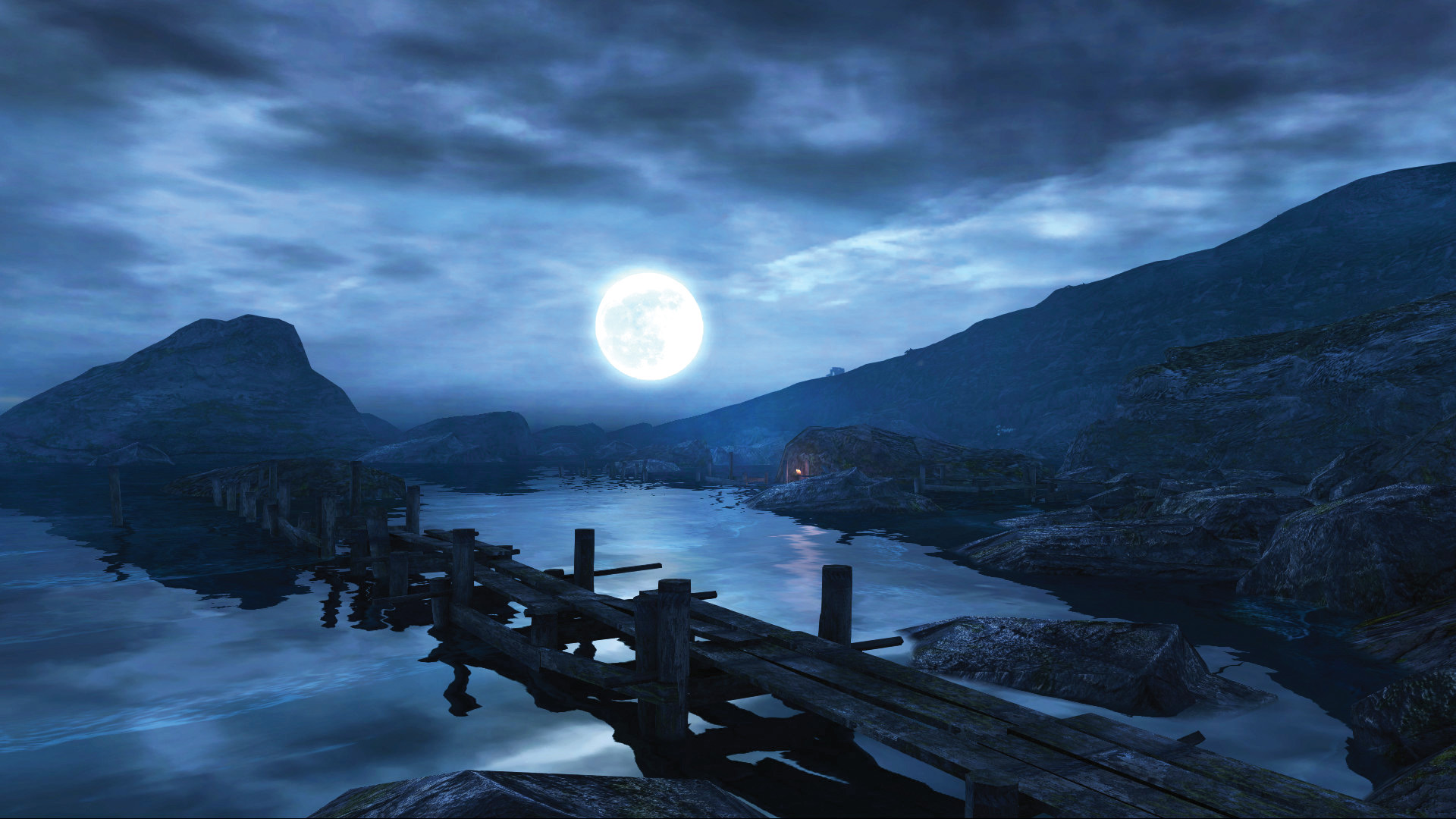 (Image credit: TheChineseCompany)
Dan Pinchbeck's studio has had a rollercoaster few years. Having almost shut down completely in 2017, Pinchbeck & Co have been slowly rebuilding. Today the studio has almost 100 employees, and is working on multiple new projects in "more traditional genres" than the studio's previous fare.
No word on what those games are yet, but one rumour pitches the studio as the inheritor of Paradox's troubled Bloodlines 2 project. Original developer Hardsuit Labs was taken off the project after years of development, promotion and delays. Aside from confirming it's still in development, publisher Paradox has had little to say about the sequel since 2021.
Harebrained Schemes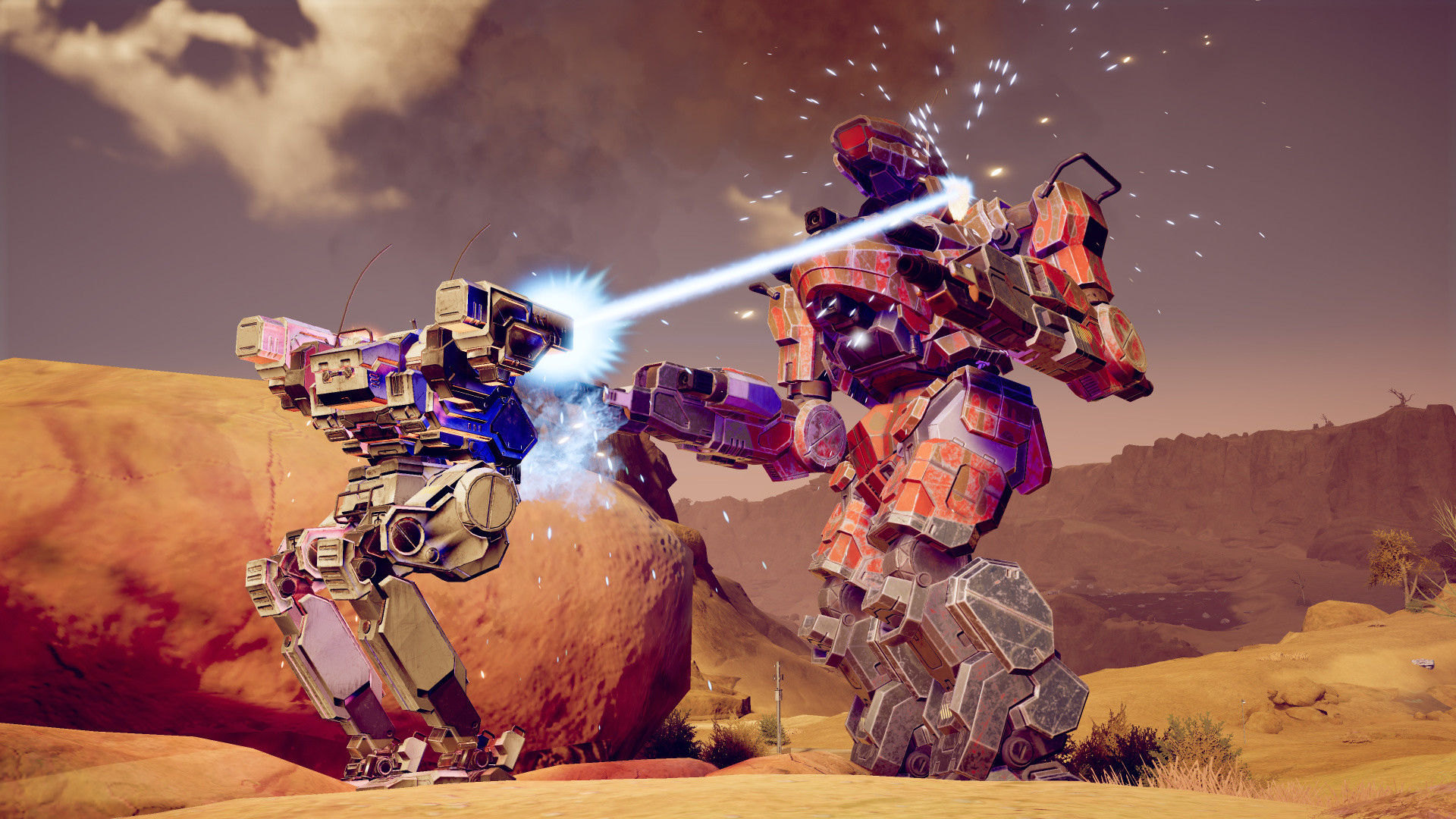 (Image credit: Harebrained Schemes)
Another studio suggested a potential replacement for Hardsuit Labs on Bloodlines 2, Harebrained Schemes has reportedly been working on two new projects since it released the excellent mech-based strategy Battletech with publisher Paradox.
Given Battletech launched back in 2018, chances are good that we'll hear what Harebrained has been working on all this time at some point this year. If it is Bloodlines 2, Harebrained seems like it could be a good fit, given the studio's experience with urban RPGs, including the excellent Shadowrun: Hong Kong.
Valve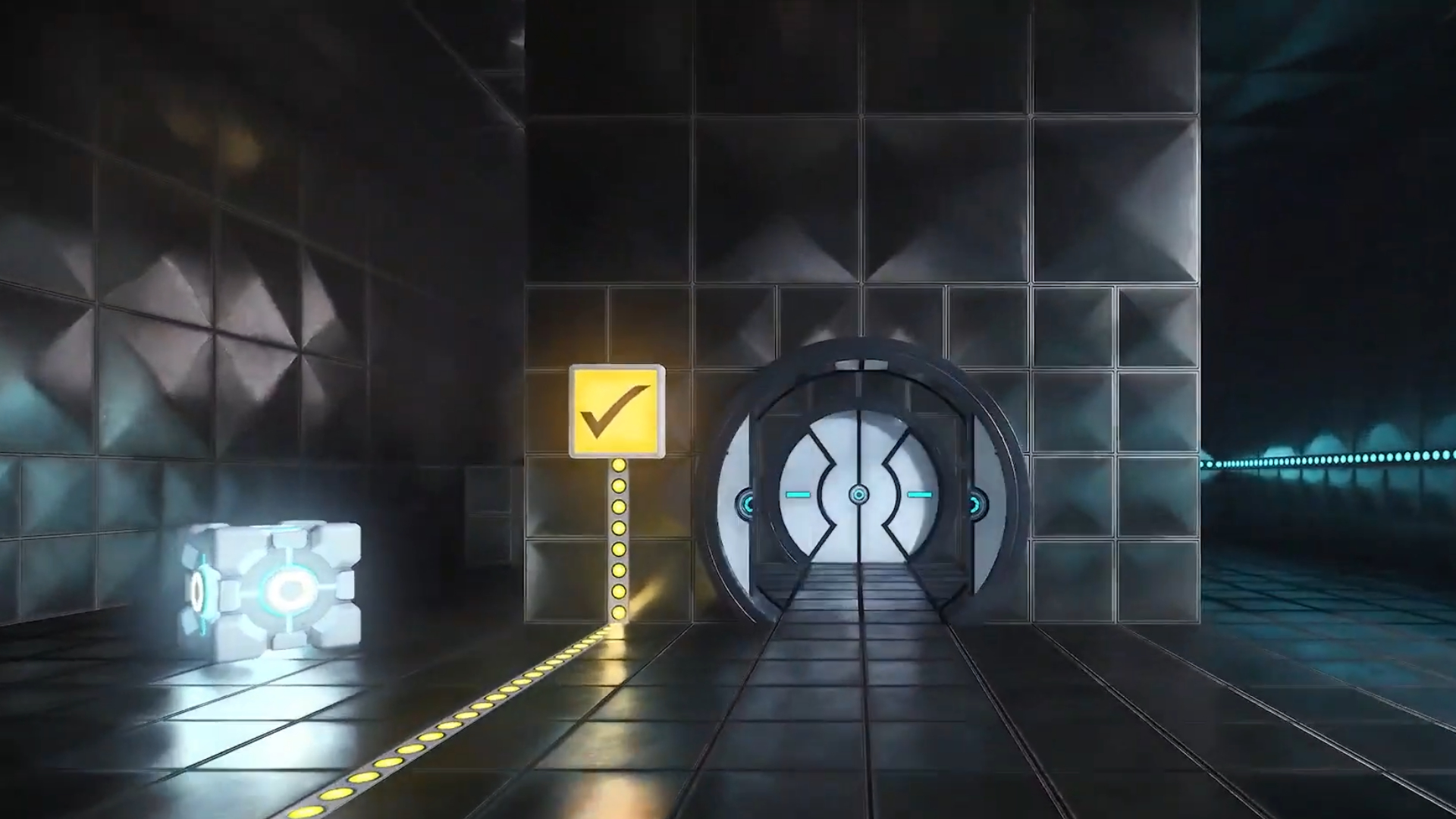 (Image credit: Nvidia)
No list of developers working on mystery projects would be complete without Valve. 2023 could be a holdover year for the Seattle company, given the launch of the Steam Deck last year. But with Valve, you never know. We could have a new Steam Deck by December, especially given Valve's focus on the follow-up device is mainly battery life. We could also be playing a new Half-Life, a new Portal, or something completely different that nobody anticipated. Because Valve.
* This article was originally published here