Three episodes in, the Nier: Automata anime has been blindsided by delays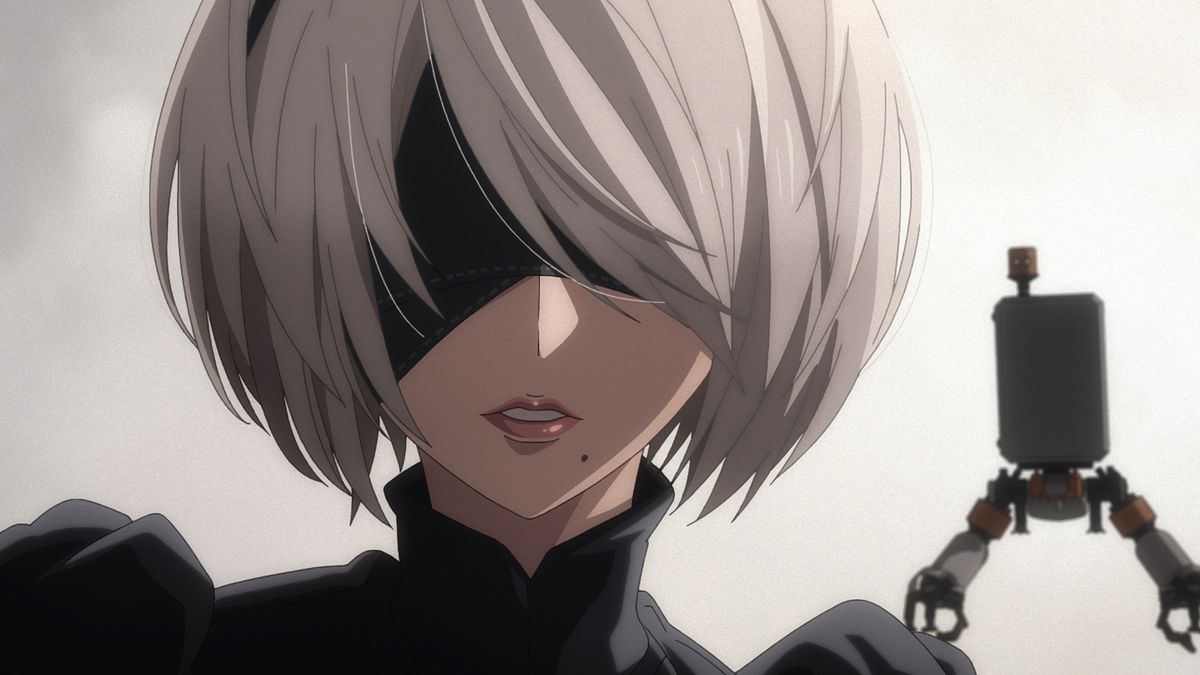 In a plot twist I'm not convinced isn't one of Yoko Taro's pranks, the Nier: Automata anime has been delayed, despite the fact that three episodes of it have already been released. The show's fourth episode, originally planned to air on January 29, will now air at an unannounced later date. A-1 Pictures—which produces the anime—blamed disruption caused by the ongoing Covid-19 pandemic for the series' postponement in an announcement posted to Twitter on Saturday.
Broadcast postponement due to COVID-19 pic.twitter.com/dGz01S1ywQJanuary 21, 2023
See more
The tweet doesn't give readers much to go on. It's unclear precisely which aspect of the show's production or distribution has been impacted by Covid, or when that disruption is expected to end. All we have is a promise that more information about the show's future release schedule will come via its official website, and Twitter, "soon".
It almost seems strange to hear that something has been explicitly delayed due to Covid these days, given how much of the world has decided to plough ahead with a return to normality. But Japan is currently reckoning with damage caused by an eighth wave of the disease even as its lawmakers plan a transition to a policy of "living with the coronavirus". It's likely that the Nier: Automata anime's production has fallen foul of that surge in cases somehow.
The news means that the fan effort to decipher the anime's hidden codes will have to go on ice until it returns, I suppose. Thus far, those codes haven't revealed much of obvious interest, consisting of lines like "androids are beings that repeat life and death" and the repetition of the words "YoRHa" and "resistance" over and over again. Still, you've got to imagine they'll add up to something when the series eventually resumes, right? Unless Yoko Taro is trolling us, which isn't exactly unlikely.
If you want to catch up on the show's first three episodes while it's on hiatus, you can watch it over on Crunchyroll. If you've somehow made it to the end of this article without knowing what the heck a Nier: Automata is, it's a videogame about sad-yet-fashionable robots fighting an endless war for a doomed cause. It's also very, very good, and you should go play it over on Steam if you haven't already.
* This article was originally published here