CGS 2D animation students give depth to flat characters and objects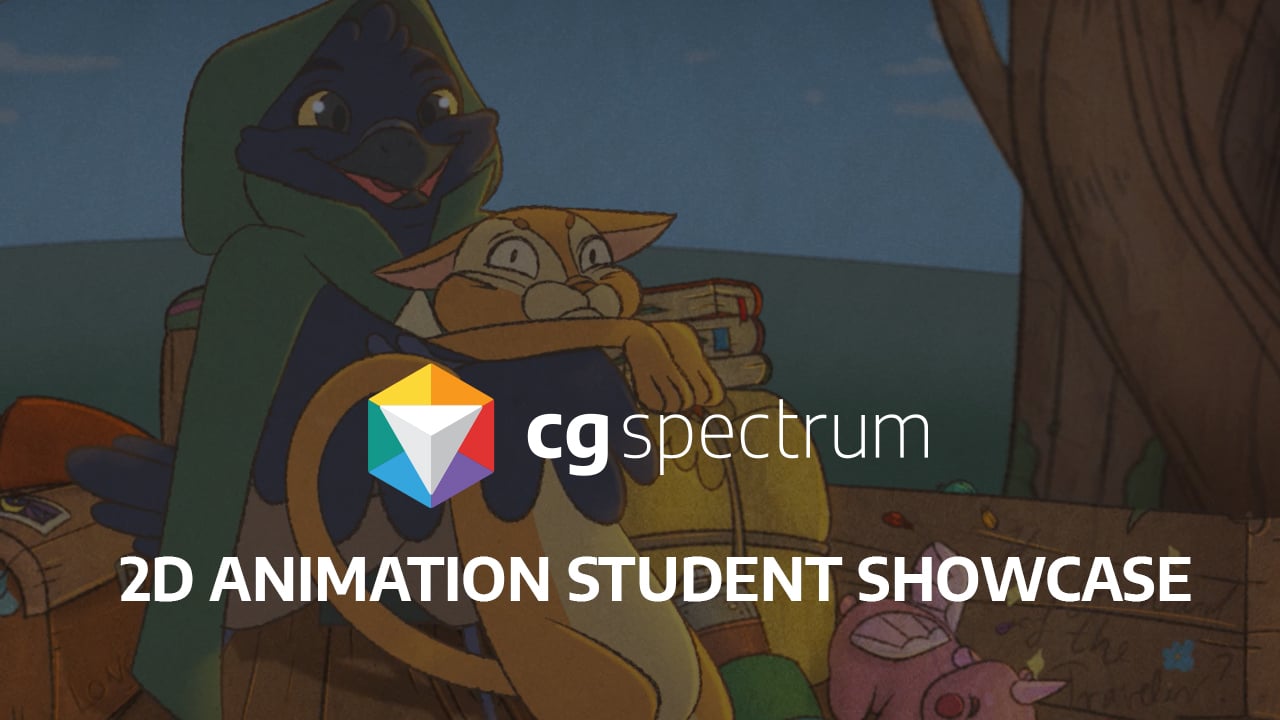 With advancements in technology and software, 2D animation has become a more affordable and less time-consuming art form than its 3D cousin, making it a popular choice for industries such as mobile gaming, commercials and educational content. And in entertainment, millions of viewers worldwide are tuning in to watch cartoons like Rick and Morty, Family Guy, Bluey, and Arcane. With this continued demand for quality 2D animated content, 2D animators will remain in demand too!
Our 2D animation students across the globe are telling stories in diverse and imaginative ways, and breathing life into flat characters and objects to create truly engaging scenes!
As one of only sixteen Toon Boom Authorized Training Centres, CG Spectrum's 2D animation courses are designed to foster the next wave of 2D animators. Students gain unique industry insights, tips, and tricks from animation pros, receive personalized feedback on their work, and are given the time and support to help build an impressive portfolio.
Check out some of the recent portfolio-worthy work from 2022 created by our 2D animation students:
Want to breathe life into flat characters and objects like our 2D animation students?
Being a Toon Boom Authorized Training Centre means CG Spectrum students receive the highest quality 2D animation education and learn techniques used by major studios.
Taught by experts who've worked on classics like Klaus, Pokemon Sun and Moon, Pocahontas, and Pinky and The Brain, you'll learn how to create appealing characters, solid drawings, expressive acting, a polished solo dialogue scene, and FX animation. Finish with work that you're proud to put in your showreel.
Explore our 2D animation courses!
* This article was originally published here