Dreamscapes NFT Collection by DKNG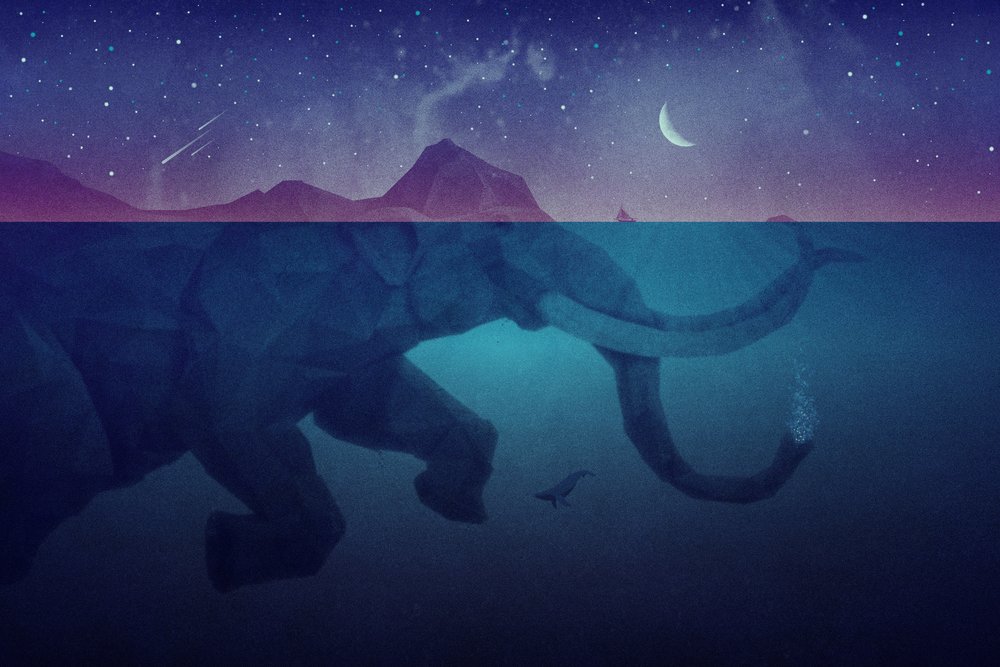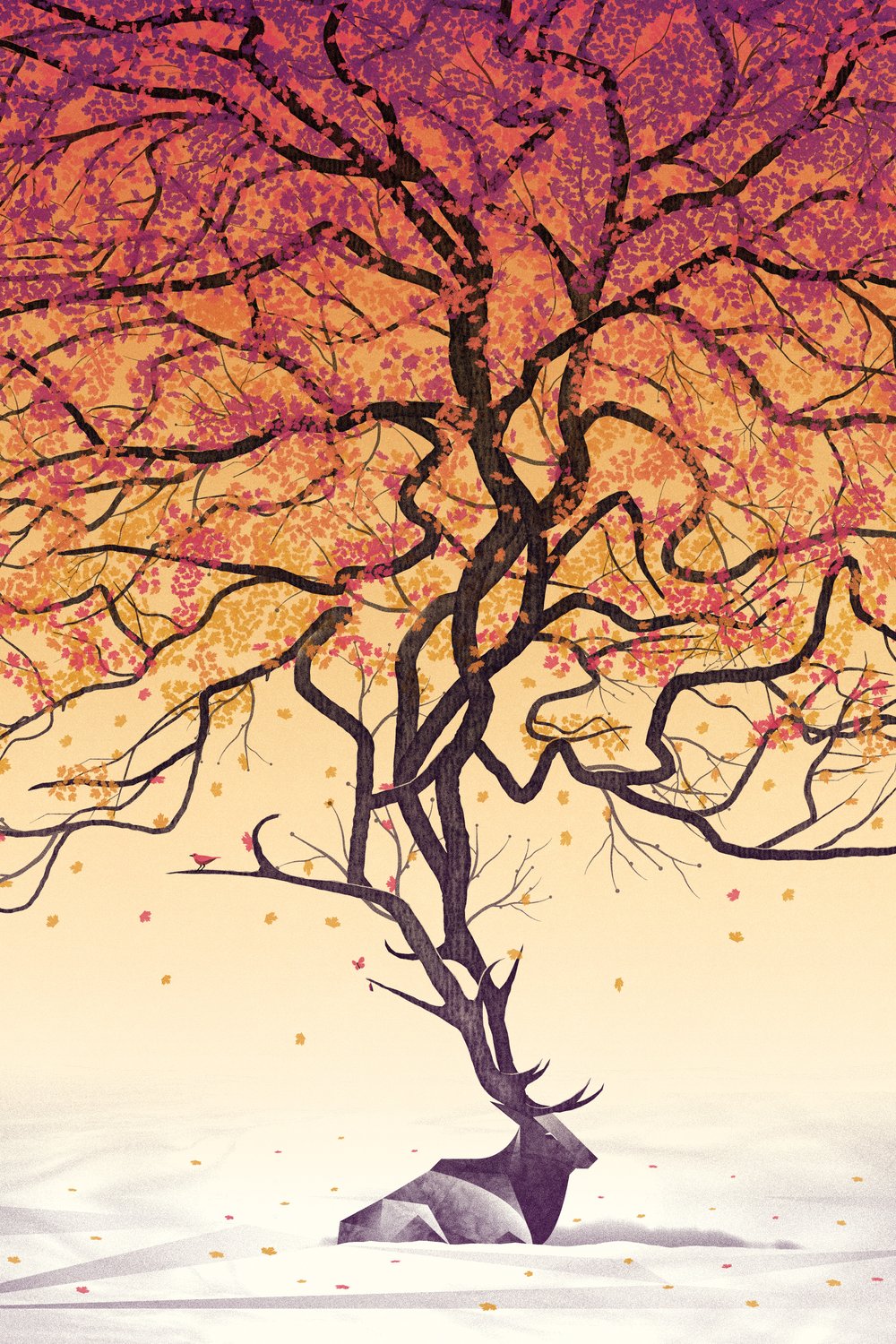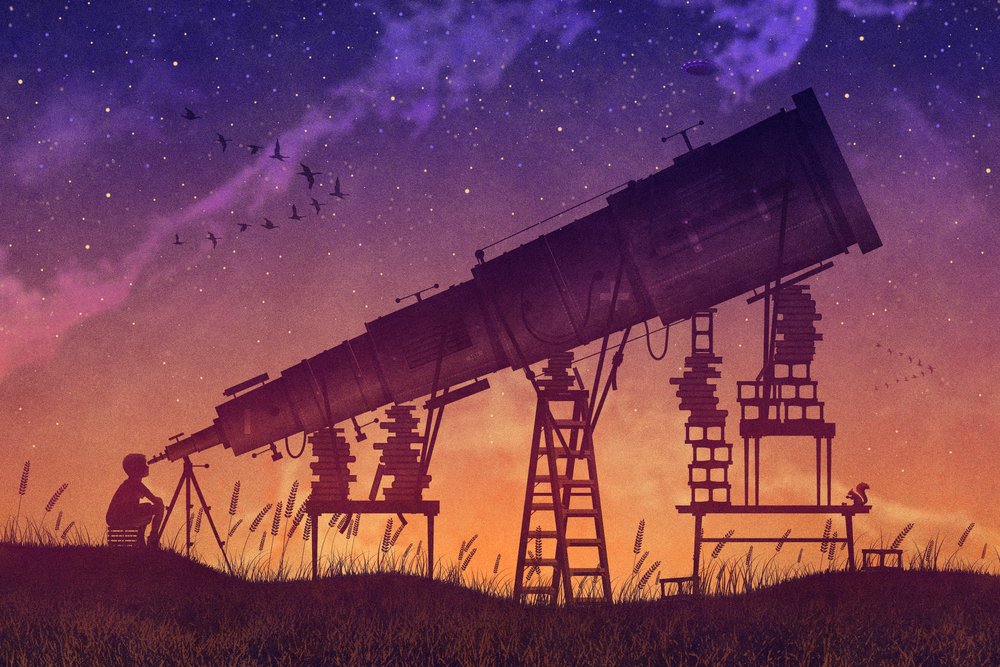 View on OpenSea
Well the inevitable moment has finally arrived - DKNG is dipping its toes into the world of NFTs. For our first attempt at minting digital art, we wanted to bring back to life some of our favorite art prints, now in digital form. We created a collection entitled "Dreamscapes" which features three revamped DKNG illustrations, that until now have been unavailable since their physical limited editions sold out. Mammoth, Elk, and Telescope are all fantastical, highly detailed pieces of art that can now be purchased as limited edition NFTs. In addition to updating their color schemes and aspect ratios for the digital world, we also included new easter eggs hidden in each composition. We kept the edition size for each NFT limited to 100 units, which means only 100 of each design can ever be purchased, owned, traded, or sold on the blockchain. The initial price for each NFT is 0.015 ETH (approximately $25 USD) plus gas fees (more on that below). Dreamscapes are available now through DKNG on OpenSea, currently the world's largest digital marketplace for NFTs.
Now if you're in the same boat that we were when it comes to the world of digital collectibles, you're likely asking yourself, what the heck is an NFT and how is it different than a JPEG? In an attempt to wrap our heads around it, we think of an NFT as a limited edition piece of art that's just as unique as a limited edition print, except an NFT can be bought and sold electronically, much like a share of stock. With an NFT you can watch the value of it change over time and choose to sell it for a return on your investment, much like buying a physical piece of art and then selling it independently. The main difference here is that each time an NFT is sold, the creator receives a small percentage of that subsequent sale. This notion is what makes web3 so exciting for collectors and creators alike. By investing in NFTs you are not only supporting the creator, but also investing in an ownable piece of digital currency.
If like us you're new to this world, we've created an FAQ below to help answer some basic questions. To take a deeper dive into web3 and NFTs visit OpenSea.
What is an NFT?

An NFT is a non-fungible token, which is a unique digital item stored onto a blockchain. By using blockchain technology, the value of an NFT is ensured to be authentic and unable to be reproduced. When you purchase a numbered screen print from an artist, it's sort of the same notion - you and you alone have that unique, numbered piece of art. Learn more about art NFTs here.

How do I buy and sell NFTs?

NFTs are exclusively bought and sold using cryptocurrency (like Bitcoin or in our case Ethereum). You can also use your credit or debit card to make a purchase and the funds from your account will be converted to cryptocurrency in the process (although this process takes longer). The easiest and most efficient way to pay for an NFT is to set up a crypto wallet, a program that stores both your NFTs and cryptocurrency in one place, as they are both considered assets with monetary value. Learn more about buying NFTs here.

What are gas fees?

In web3, the term "gas fee" refers to the payment needed to execute transactions on the blockchain, or the fuel that allows the blockchain network to operate. Learn more about gas fees here.

Why invest in NFTs?

NFTs provide a system for investing in the world of digital art with the same ease that we've come to expect from online investing. Like buying stock in a company that you believe in, you can in a way, buy stock in your favorite artist. And like a growing business, there's also potential for shares of an artist's stock to rise over time.

What are DKNG's plans for the future?

We're admittedly still new to this world, but we wanted to introduce ourselves to web3 by building a bridge between what we know as poster artists and finding the common ground our art has in the world of NFTs (hence the limited editions of existing DKNG work). But, there is so much more that NFTs have to offer that we couldn't do in the physical world. So, we're excited to explore creating much larger NFT series in the future (like PFPs), more limited edition art that comes with unlockable content, and possibly releasing open editions (like a CC0). Stay tuned to the DKNG Newsletter for announcements on future releases.
* This article was originally published here