Merge Fantasy Island celebrates Valentine's Day 2023 update with new decorations, events, and rewards
Netmarble, a well-known creator and distributor of top-notch mobile games has released Valentine's Day 2023 update with themed content for their merge casual mobile game Merge Fantasy Island (formerly Merge Kuya Island). New decorations, resources, in-game activities, and more are available to players.
Players can now take advantage of new Valentine's Day-themed resources that can be cultivated to Lv. 3 by taking part in-game events. Additionally, a chocolate cake decoration has been included.
Merge Fantasy Island Valentine's Day 2023 update features exciting new events with amazing rewards
Valentine's Day events and game content that players can enjoy include:
Valentine's Day Daily Errands Event (February 8 – February 22): Players can complete daily chores during the event period in exchange for a variety of gifts, including Valentine-themed materials, Gems, Dragon Fruit Kuya, Raspberry Kuya, Kuyatine Nom Bag Boxes, and more.
Valentine Event Collection (February 7- February 22): Players that finish the collection will receive a variety of rewards, such as resources with Valentine's theme, Chocolate Cake, Dragon Fruit Kuya, and Pink Rose.
Private Shop: This new feature offers players the chance to use in-game resources to buy the materials it suggests are necessary for growth.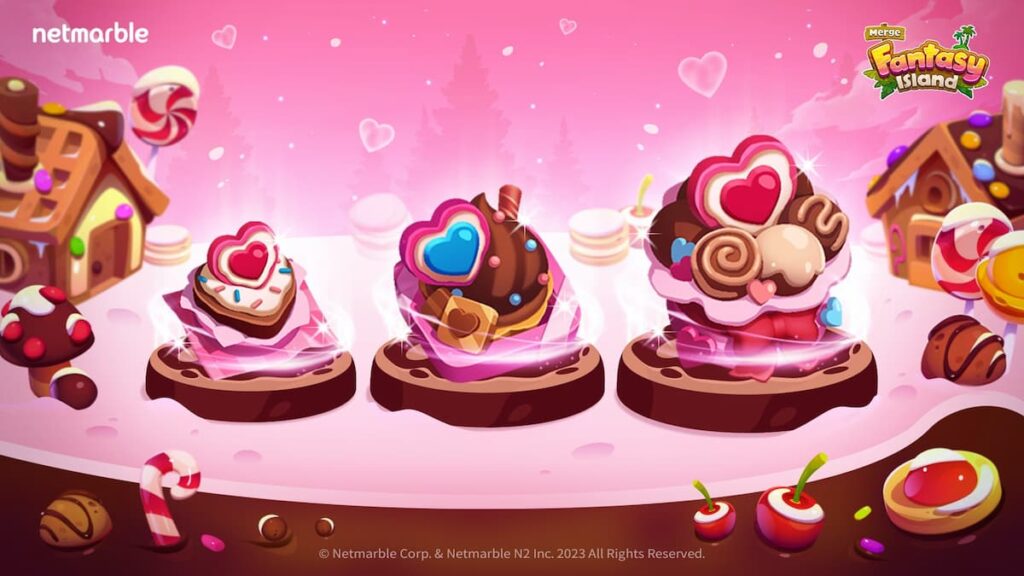 Image via Netmarble
Based on Netmarble's IP Kuya, Merge Fantasy Island is a merge-genre game with entertaining gaming mechanics and adorable animations. By gathering materials with Kuya and fusing three different objects to create new ones, players can build and expand their islands.
On Main Island and Adventure Island, players will confront a variety of quests. Players will find new ways to enjoy the game in the hard stages of the adventure mode, like the time attack stage, which features interesting puzzles that require problem-solving. For more information on Merge Fantasy Island, players can visit the official game website or social media channels.
For more Mobile Gaming news and updates, join our WhatsApp group, Telegram Group, or Discord server. Also, follow us on Google News, Instagram, and Twitter for quick updates.
The post Merge Fantasy Island celebrates Valentine's Day 2023 update with new decorations, events, and rewards appeared first on GamingonPhone.
* This article was originally published here