Why Microsoft's claim that it has 20% market share in Europe vs PlayStation's 80% was accurate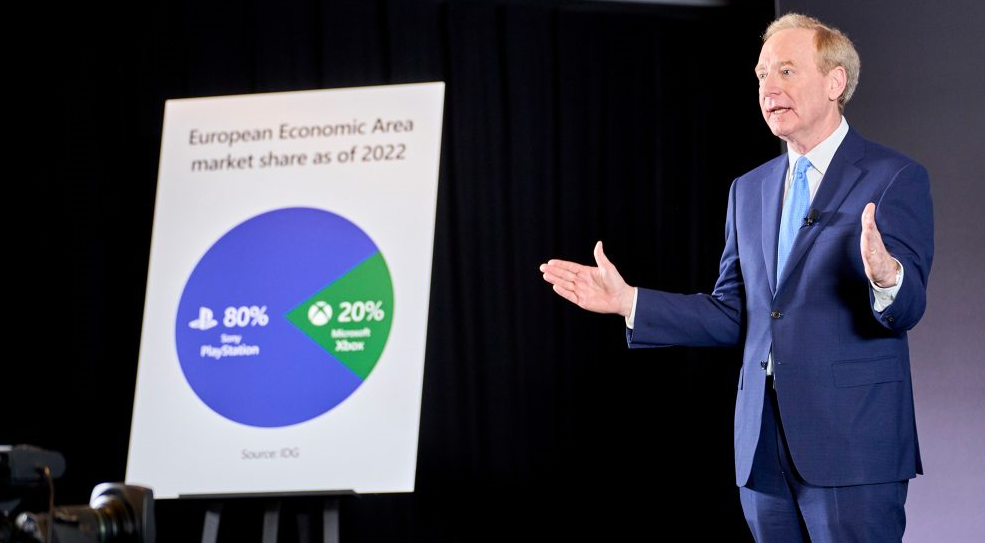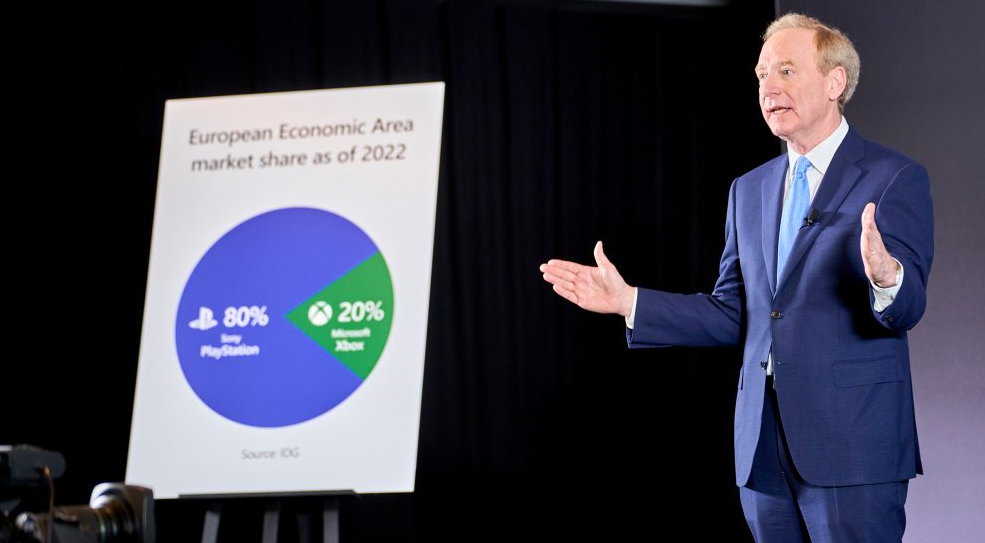 During this week's hearing in Europe over the Activision Blizzard acquisition, Microsoft made a case that -- when it comes to video games -- it is very much the small player.
It showed a slide to highlight the market share of the console sector in Europe, revealing that PlayStation holds 80% of the market, whereas Xbox has just 20%.
In the press briefing, Microsoft's Brad Smith went further: "Globally, it's about 70/30. In Japan, it's 96 to 4. And while there are some fluctuations over time, these numbers have been remarkably steady for two decades. Even last year, when Sony suffered constraints in its supply chain and it saw its numbers dip, they came back strong in the fourth quarter as their supply chain recovered. By our calculation, on a global basis, Sony outsold Microsoft in the fourth quarter by a margin of 69 to 31, pretty much consistent with the global market shares we've seen for 20 years."
* This article was originally published here