How to download Free Fire OB39 Advance Server: Registration details for March 2023
Every two months, the latest version of Free Fire, Garena's flagship game, is launched. Although OB upgrades come first, Advanced Server is initially distributed. As is customary, the upcoming Free Fire OB39 Advance Server has begun taking registrations, as it prepares to reopen for testing.
The Advanced server is mostly used by eager testers to report bugs and offer suggestions to programmers. Additionally, participants will get a chance to try out a range of features that haven't been added to the main game yet. Here we will go into great depth on the Free Fire OB39 Advance Server and how to sign up for March 2023 in an effort to make things as easy as possible for you.
Registration steps for the Free Fire OB39 Advance Server for March 2023
The registrations for the upcoming OB39 Advanced Server have been started. The registrations for the Advanced server are Free for all and every user can register for it. However, there are limited slots available for the players to get into the Advanced Server, and not every user will get access to it.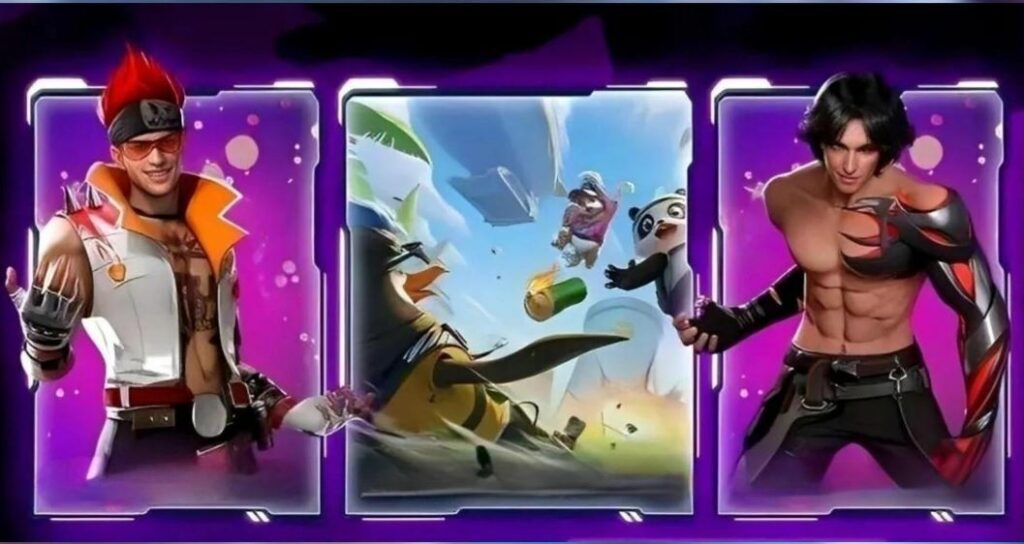 Image via Garena
Only registered users are permitted to play on the Advance Server, as previously stated. Therefore, in order to sign up for the advanced server, gamers only need to follow a few straightforward steps:
1. Enter the Registration Website
Click this link to enter the registration page. This is the official advanced server website where players will be filling in some details later. Find "Login via Facebook" and click on it.
2. Create a profile by logging in with Facebook
Next, you have to only log in via Facebook with a bound Free Fire account. The next step is to enter a name, contact email and phone number to afterwards be redirected to the APK download page.
3. Download the APK File for Free Fire OB39
After successfully entering all the fields, the APK Client download page should appear along with the .apk file link. That's it! Now, wait for the Activation code and then you can launch the Free Fire OB39 Advanced Server.
Players can easily register by entering their Gmail ID and the in-game UID, which are mainly used to send the activation code of the advanced server and obtain rewards for finding bugs/glitches. If during installation you are informed that there was an error parsing the package, you can re-download the APK and follow the steps again.
Image via Garena
There is no need to remove the original Free Fire because the advanced server is treated as a separate application. One must make sure they have enough memory and storage space. This is due to the APK's anticipated size of over 1GB. Additionally, all players will be locked out once the advanced server testing period is finished, but you can still use your account to play in the main game.
When will Free Fire OB39 update release
The release of updates one day prior to the conclusion of the current Ranked Contra Squad season was a pattern observed in earlier upgrades. Players should remember that due to heavy maintenance, as mentioned in previous updates, game servers will not be available on update day. The update is often accessible for download from the Apple App Store and Google Play Store a few hours following the break. However, until the break is over, players won't be able to enjoy the new features.
Did you find this Free Fire OB39 Advance Server registration for March 2023 article helpful? Drop your opinions in the comments!
For more Mobile Gaming news and updates, join our WhatsApp group, Telegram Group, or Discord server. Also, follow us on Google News, Instagram, and Twitter for quick updates.
The post How to download Free Fire OB39 Advance Server: Registration details for March 2023 appeared first on GamingonPhone.
* This article was originally published here